Pinterest may be the third largest social media platform, but businesses and online sellers are still trying to figure out exactly how they can use it to move their product. The visual nature of the platform, though, lends itself to several different inventive ways to get people to your store. It just takes a little creativity!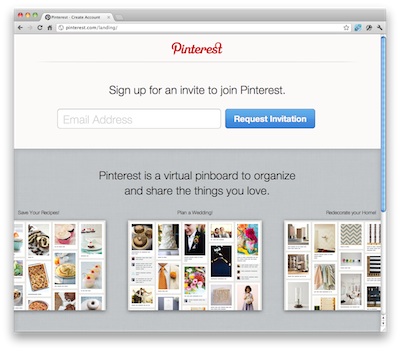 1. Pictures of Your Product
Since Pinterest is a totally visual platform, most of your efforts are going to revolve around pictures. And one thing that can draw Pinterest users to your online business is through pictures of your product.
However, you can't just stick pictures of your latest findings or inventions and expect people to rush over and buy them. In fact, the opposite may happen: they'll run away and never come back, as they weren't expecting to receive a sales pitch. You have to intertwine these photos with pictures of other interesting things your visitors will enjoy.
2. Be Creative with Your Pinboards
Going along with #1, try to be as creative as possible with your various pinboards. You may be tempted to include your new shampoo line in a "hair care product" pinboard. However, not only will it probably get ignored, it may get totally lost in the shuffle.
However, if your bottle is bright orange, there's now something interesting about it. Take an awesome, vibrant picture of it and place it in an "Orange Explosion" pinboard. Now there's a reason for your visitors to check it out.
3. Make a User Pinboard
People like to talk about and look at themselves, it's true. Heck, it's basically why social media is invented. We pretend it's all about connecting with other people, but a large part is announcing to the world that you exist.
Help your visitors achieve this by posting a User Submitted Pinboard. Users can send in pictures of themselves using or holding your product in creative ways. You may even be able to turn it into a contest!
4. Creative Uses
Speaking of creative uses, it's part of your job to convince future customers they can't live without your product. One way to do this is to literally show them how many uses your product has on Pinterest! Make several Pinboards that show off the many ways customers can use your product. For example, maybe the shampoo is also good for cleaning windows (hey, it's been known to happen…). Now you have an opportunity to show people with great hair and an entire gallery of clean, sparkling windows!
What's the most creative Pinterest pinboard you've come across?
This article is written by Mickie Kennedy, founder of eReleases (http://www.ereleases.com), the online leader in affordable press release distribution. Grab three ebooks, including My Facebook Formula, a free report on Facebook and why you should be using the largest social network for your business, here: http://www.ereleases.com/insider/freebooks.html