Want to give your public relations a kick in the pants? It's not just about doing one big thing – PR is typically all about doing tons of little things all the time. Those who stay in the race the longest tend to stick around.
With that in mind, here are a few things you can do every single day to give your PR the pick-up it needs. They aren't world shaking, radical ideas, just simple little reminders to constantly be on your toes.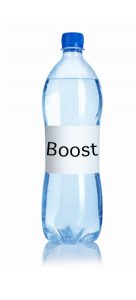 1. Meet Someone New 
You work in public relations. Yes, you already know that, but it's important to remember the name of the field – public relations. It's easy to forget that you're working with and for human beings, especially if most of your day involves sitting behind a desk or looking at a tablet.
Every day you should strive to meet somebody new or at least talk to a new person. It doesn't matter if it's out in the "real world" while you get your coffee or through a web fourm in a deep discussion about the type of products you represent. Each new person is a new voice to hear and a new perspective to learn. 
2. Update Information 
Somewhere, be it on your website, Facebook, or business card, there's false information about you. Every time a potential new client or colleague looks you up they leave confused because your contact information or even your name is wrong.
Of course you can't go through all your information every single day to make sure it's current. However, you can check different sites or other media every day until you've made a complete cycle. Naturally, this also goes for your client's info as well; everything has the potential to go out of date at some point. Make sure it doesn't. 
3. Post Something New or Respond
Public relations can sometimes just be a game of numbers. The company that gets the most attention is the company that makes the most noise. If you're not making noise every single day, the public will potentially forget about you. It's as simple as that.
So even if you can't afford to be on Facebook or Twitter all day long, you must at least post some material on social media. It can be the most meaningful blog post in the world or a cat video; as long as it makes sense for your client/company and you think fans will enjoy it, go for it.
Also, make sure you're not leaving any messages open and ignored. Whether it's a complaint, praise, or a random message that makes no sense, respond to it. Remember, the trick is to be publically visible. 
4. Redefine Goals
Your goals from two months ago are not the same as your goals of today. Even if you work for the same company on the same project you were dealing with two months ago, something has changed. It could be your aims or the people you're reaching or even how many customers have complained about your company recently.
Make sure your goals reflect the reality of your situation. If not, it may be time to reevaluate your campaign entirely, as you could be headed in the wrong direction.
What daily tasks are essential to your PR life?
This article is written by Mickie Kennedy, founder of eReleases (http://www.ereleases.com), the online leader in affordable press release distribution. Download your free copy of 8 Shocking Secrets Press Release Distribution Firms Don't Want You to Know here: http://www.ereleases.com/landing3.html