Need some ideas for your blog? One great tip is to write posts that will make your readership and fan base understand you and your business a little better. Some blogs just have that magic touch of not only informing your base but letting them behind the curtain so they feel not just like customers, but like intimate parts of your company.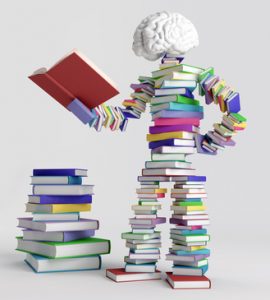 Try these 4 ideas on for size and see if they don't give your customers and fans a better perspective of your company.
1. Why the Business is Important to You 
You want your fans and customers to understand why your business is great. Many of them, while understanding you opened the business for a reason, don't quite get how important it is for everyone who works there. They simply assume the business opened up to make money and that's it.
Why not just tell them? While you may have written an "About" section, many of your readers may not have even looked at it. Instead of letting that information languish in an area nobody will see, repurpose it for blog posts.
Of course you don't want to seem like you're obviously pandering for hits and sales, so make sure you're tying in info that actually pertains to your readers. For example, if another business' CEO had a terrible gaffe and made fun of their customers, talk about how you would never do that to your customers. 
2. What Your Products Bring to the Table 
Why is your product special? Why should your readers care about it more than just something on the shelves? While you may not have ever considered doing a white paper like this, a series of blog posts could do well. You might not be able to get away with too many of these, but one in a blue moon can't hurt.
The traditional structure is to talk about a problem most people have, like a tissue paper that never works, and then talk about how your tissue paper fixes all their problems. Now not only when they need a tissue they'll think of you, they'll also remember how you solved their problem for them. 
3. What you Love About Your Fans 
Your customers are special – more special than any other company's customers. Of course that may or may not be true, but you should never let them know that. Instead, write up a few blog posts showcasing why your fans are a cut above everyone else's.
One great way to do this is to literally showcase your customers. Have them take pictures with your product and send them in or even show off their own businesses. It gives them a nice shout-out and also shows you care about what they're doing. 
4. Issues That Matter to Your Base 
Writing about current events can sometimes backfire if views clash, but if you stick to a neutral tone it shows your fans you're paying attention to what they care about. The usual "hot bed" topics might need to be avoided (religion, politics, stuffing vs. dressing, etc.) but other news items could be discussed without making everyone too angry.
Try to write the blog post in a way that invites discussion. Not only does this keep people around longer, it can provide your fans a great place to come back to when they want to discuss a big topic in your industry.
What's the most successful blog post you've ever published?
This article is written by Mickie Kennedy, founder of eReleases (http://www.ereleases.com), the online leader in affordable press release distribution. Download your free copy of 8 Shocking Secrets Press Release Distribution Firms Don't Want You to Know here: http://www.ereleases.com/landing3.html