Some people shy away from link building via press releases. Others don't even realize the opportunity is there. But the truth is press releases offer a great opportunity for getting some decent links. Here are three reasons you need to use your releases to build links.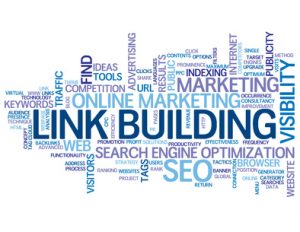 1. Other News Sites Often Pick Up Press Releases.
What's the fundamental purpose of a press release? To get media attention. Quite frankly, this is easier than ever nowadays. Why? Because the internet has created so many news outlets with blogging networks and the like. Write a good release with real news and someone is bound to pick it up.
The result? More people hear about you and your news, and you earn a lot more links in the process. Makes sense, right?
And once these reporters and bloggers learn who you are, you have your foot in the door to contact them later about other interesting story. Your release could be the first step to a long, fruitful relationship.
2. Achieve Greater Link Diversity.
We have all heard the old saying, "Don't put all your eggs in one basket." As trite as it may be, there's no denying the validity of the statement. It applies to all walks of life. For example, you certainly don't want to pour all your investments into a single stock. Sure you could make big money, but the risks far outweigh the benefits. Such is the case with link building.
SEO guys who put all their eggs in one basket typically did so with article marketing. They identified their keywords, composed thousands of articles around them, and spread them over scores of article syndication sites. And it used to work. But like most investments, it eventually took a turn for the worst. Google devalued the links and rankings plummeted. Those who put all their eggs in that one basket suffered—and some are still suffering.
That having been said, it's crucial that you diversify your "link portfolio." And one great way to do this is to use links from press releases. Now, there are some detractors that claim press release links no longer work. But it simply isn't true. In fact, in one recent study, Jon Hogg proved beyond the shadow of a doubt that these links can have a very real and positive impact.
So don't listen to the detractors. Press release links are still valuable. The key is to get your releases on reputable sites.
3. Press Release Links Can Drive Traffic.
Of course, links aren't all about rankings. What you really want is traffic to your site. And anytime someone reads a press release by you that they deem interesting, they are compelled to click links to learn more about your company. But guess what? If you aren't posting press releases, you lose a potential avenue for those interested in your company to find you. Worse yet, if you are posting releases but not taking advantage of the opportunities to link, then you have missed opportunities.
Are you still using press releases for link building purposes? Why or why not?
This article is written by Mickie Kennedy, founder of eReleases (http://www.ereleases.com), the online leader in affordable press release distribution. Grab your free 160-page copy of the Big Press Release Book – Press Releases for Every Occasion and Industry here: http://www.ereleases.com/insider/bigbook.html