There are a ton of great company Facebook pages out there, but not very many of them are what you would call "hilarious." For the most part businesses like to keep them on the professional side, perhaps occasionally telling a joke or posting a funny video but mostly keeping to business.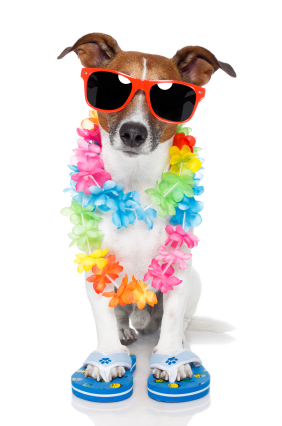 However some companies see the value in a good laugh and try to make the most out of being silly. These funny pages not only succeed at tickling ribs, but also connecting with people and selling product – which is the whole point, right? Take a look at these examples and see if you can emulate them for your own campaign.
Grandma Mary, Social Media Edutainer
Grandma Mary is a social media guru in Boulder, Colorado who has branded herself as an opinionated and sometimes grouchy old lady. She gives advice and posts links all day to her loyal grandkids – who love every word like they're chocolate chip cookies.
Grandma Mary's Facebook page reflects her persona by putting her picture on the Timeline cover photo area as well as her profile picture. She goes out of her way to play up the "grouchy yet helpful old lady" role as she'll even go to conventions in character. After the convention is over she posts pictures of her with her "grandkids" which adds to her online presence.
Badass Biz
Badass Biz is an "online guide to being a badass in bizness." Right away when you go to the Badass Biz Facebook page you notice the two ladies pointing to the name and slogan. They want you to take notice just in case you missed it – that way, you know what you're in for when you scroll down.
Obviously with that name it's not going to be the most serious of pages. There may even be some like cursing, oh no! But they're still serious about business, though their wisdom sometimes reads like:
"I have officially decided I hate and will never again use the following words to describe my job or in any course: guru, maven, engage, engagement levels, and 'know, like and trust factor.'"
Designers
If you really want some great ideas for your Timeline cover photo/profile photo interaction, look no further than graphic designers! There's no shortage of ways you can use the top of your Facebook page to not only spread humor but also to inspire.
Check out this Facebook Timeline pictured called "Whiteboard Doodles." It shows exactly what the designer does in an interesting, fun, and humorous way. Note the irony of not "getting distracted" when this distraction is obviously what lead to the great cover photo. Could your business use some fun visuals to tell its story?
Do you have a go-to "funny" Facebook brand page? Link us to it in the comments!
This article is written by Mickie Kennedy, founder of eReleases (http://www.ereleases.com), the online leader in affordable press release distribution. Download your free copy of 7 Cheap PR Tactics for Success in Any Economy here: http://www.ereleases.com/7cheaptactics.html