12 Ways to Grow Your Blog in 2012
2012 is the year your business blog flourishes. Or at least, that's what'd you like, right? Well, we're here to help. Here are 12 ways to help your blog grow like never before in the New Year.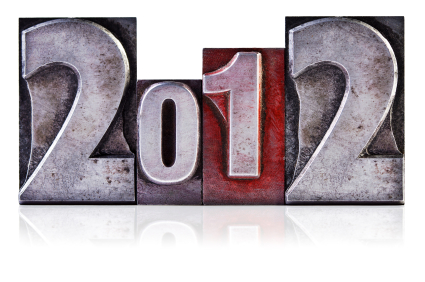 Set a consistent posting schedule (and stick to it) – We all would love to post every day, but it just is not realistic for many of us. Maybe once a week makes more sense. Whatever the case, set a schedule and stick to it so your readers will know when to expect a new post.
Comment regularly on other blogs – When you comment on other people's blogs, you begin building relationships. You also increase the chances that their readers will spill over to your blogs.
Get active with social media – And not just by posting your articles. Talk to people. Your readers as well as others in your field. And share good content that is not yours.
Listen to your readers – What sort of questions are your readers asking? What kind of comments are they leaving? Pick the best and address them in your future posts. They'll love that sort of interaction and response. You could even have a survey on your blog where readers can vote on topics they'd like to see you write about.
Just say no to the "rehash" – It's so easy to rehash the same drivel over and over. Don't do it. Dedicate time to coming up with new ideas to wow your readers in 2012. Don't provide content they could get on 10 other blogs.
Link to your old posts – If you're posting evergreen content, then your old posts are still good. Keep them fresh and squeeze maximum life out of them by linking to them when it makes sense in new posts. And the internal links are good for your search rankings, too.
Seek out guest blogging opportunities – Not only will you get good links from guest blogging on the right blogs, but you'll also gain more notoriety in your field of expertise. And you'll also get your work in the eyes of a new audience.
Bring in guest bloggers – We've said it before and we'll say it again. Bringing in guest bloggers is great for fresh content and getting new readers. The right writers will bring their fans with them.
Give something away to subscribers – Consider a free eBook or something similar in exchange for new subscribers. Everyone loves things for free. Everyone.
Invite conversation – Are you asking people to talk back at the end of your posts? Think of it like a call to action, except not salesy. Ask readers their opinions or for questions. Invite them to share their stories.
Work on your search engine rankings – You can do it yourself or hire a pro. Either way, you need to start building back links to your blog so it will begin to ascend the Google rankings. The higher you climb, the more readers you'll acquire.
Focus on providing the best content possible – Remember, it all boils down to content. So in 2012, refocus on what matters most: providing quality blog posts. "If you build it…"
Try one. Try them all. Remember, how much you get out of your blog this year depends on how much work you put in to it! What's your best tip for growing your blog?
This article is written by Mickie Kennedy, founder of eReleases (http://www.ereleases.com), the online leader in affordable press release distribution. Download your free copy of 7 Cheap PR Tactics for Success in Any Economy here: http://www.ereleases.com/7cheaptactics.html