If you read my post "5 Ways to Start Your Year in PR Off Right in 2011", you remember that I encouraged you to re-educate yourself. Over time, it can be easy to get comfortable and think you know everything there is to know about PR. When you get comfortable, mistakes happen and your competitors pass you up.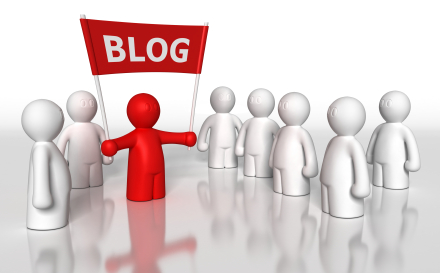 Of course, one of the best ways to enhance your PR knowledge is to keep up with the best blogs in the industry. But with the hundreds of PR blogs out there, it can be difficult to figure out which ones are really worth reading.
Guess what? I'm going to help you out. That's just the kind of guy I am.
Here are 11 PR blogs you need to read in 2011.
1. The Publicity Hound's Blog – When it comes to PR, few people are more qualified to speak on the subject than Joan Stewart. Simply put, she knows her stuff, and if you follow her blog, I promise you'll learn effective strategies for enhancing your reputation and ultimately making more money.
2. Bad Pitch Blog – Want to be entertained while you're getting educated? The Bad Pitch Blog is for you. Run by Richard Laermer and Kevin Dugan, this blog unleashes on all things wrong with PR and the people who try to practice it. Don't underestimate the power of learning from others' screw-ups.
3. What's Next Blog – B.L. Olchman's blog is a can't miss resource for those looking to incorporate new media into their marketing and PR mix. In this day of social media marketing, it's more important than ever before that businesses take the steps to get their name out there without getting tripped up in this new territory.
4. Brian Solis – It's simply impossible to do a list of the essential PR blogs without including Brian Solis' excellent resource. Solis is one of the most recognizable figures in our industry, and he truly is an innovator and thought leader in new media. Want to get social media right? Read Brian Solis' blog each day.
5. A PR Guy's Musings – Stuart Bruce brings more than 20 years of experience in public relations to the table. His blog covers everything from the latest news and innovations in PR to information on technology and politics.
6. PR Squared – PR Squared just might be the most popular PR blog going today. This blog is all about social media marketing and PR. If you're serious about using social media to build a better brand, this blog should be one of your favorites.
7. PR Disasters – The blog's name says it all. PR Disasters is about PR gone wrong. Sure, it's written to an Australian audience about mostly Australian PR gaffes, but that doesn't matter. You can learn from these PR disasters so you don't make them too.
8. Wired PR Works – Barbara Rozgonyi has great advice on building brands and connecting communities through social media and PR. Her blog gives readers proven strategies for growing their business and enhancing their reputation.
9. Conversation Agent – Conversation Agent is regularly named as one of the top marketing blogs in the world on the AdAge Power 150. The blog is about improved marketing communications and customer dialogue to build stronger brands.
10. Perkett PRsuasion – While Perkett PRsuasion does have its own compelling unique content, one of the things I like most about this blog is its weekly roundup style post. Here, you'll find links to some of the best PR posts from around the web, ensuring you don't miss a single thing.
11. PR Breakfast Club – Want to start your day off with some killer PR knowledge? Check out the PR Breakfast Club. Each weekday morning, you'll be greeted with a new post on a range of PR topics from one of the blog's many expert authors. You can also take part in the daily chat over on Twitter. Just look for the hash tag #prbc.
And of course, don't forget to keep reading PR Fuel, where I promise to keep giving you the insight and tools you need to fuel your PR strategy in 2011!
What are some of your favorite PR blogs? Share them by leaving a comment.
This article is written by Mickie Kennedy, founder of eReleases (http://www.ereleases.com), the online leader in affordable press release distribution. Grab your free 160-page copy of the Big Press Release Book – Press Releases for Every Occasion and Industry here: http://www.ereleases.com/insider/bigbook.html