Why do some blogs have thousands of subscribers and a high volume of traffic while others can't seem to attract a single comment? Sometimes, it can be difficult to put your finger on what exactly it is that makes one blog wildly successful and another, well, unsuccessful.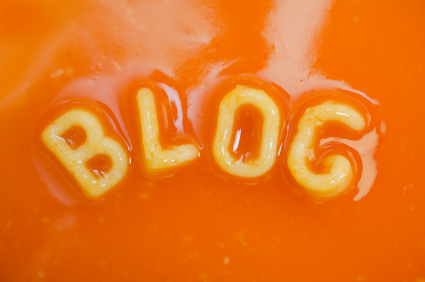 That's why I've come up with this list of what I believe are the 10 essential ingredients to a successful blog. Master all of these, and you should find yourself with a blog you can be proud of.
1. Unique perspective – Last time I checked, Technorati was tracking somewhere around 150 million active blogs. Needless to say, there are blogs about anything and everything you can think of. What does this mean for you? It means you have to find a new approach to these subjects. Don't play it safe by repeating what everyone else in your niche is saying. Dare to be different. Have different opinions. Write your posts in a different style. Turn topics on their head to look at them in a different way. Just do something to make sure you stand out from the crowd.


2. Personality – Readers connect with bloggers who have a well-defined personality. Remember, blogging isn't just about sharing information; it's about building a community. So, if you want to start building relationships with your readers and giving them a reason to read your blog regularly and interact with you, it's important that you let them get to know you. Also, showcasing your personality helps to separate your blog from all others.

3. Relevance – One of the main reasons blogs have been hurting the newspaper industry is because blogs are able to deliver news much more quickly. Blog readers have come to expect the latest news and information, so being relevant is key. Now, that's not to say your blog should be devoted to breaking stories in your industry, but you do need to give your readers fresh information that's not outdated. In short, be in touch with the times.

4. Consistency – I like to think of blogs as big locomotives. In the beginning, a blog starts out slowly as it tries to find its way and attract readers. Over time, the blog begins to pick up momentum, and after a while, it's going full speed ahead, hitting on all cylinders. That's why consistency is important. If you post infrequently, your blog can never build up momentum. It'd be like starting and stopping the train over and over again. That doesn't mean you need to post every day, but you do need to establish a certain frequency and stick with it.

5.  Optimized posts – Many bloggers overlook the importance of SEO. Optimizing your posts for relevant keywords can help drive targeted traffic to your blog. Spend a little time doing simply keyword research, and follow the SEO basics (e.g. placing keywords in the title, anchor text of links, etc.).

6. Great design – We like to believe that others don't "judge a book by its cover", but the simple truth is they do. If your blog design isn't clean and professional-looking, many readers will pass you by. This is especially true if you have a blog crammed with AdSense ads. WordPress has many beautiful themes that are absolutely free. Take the time to dress up your blog a little bit.

7. Traffic – If people aren't reading your blog, what's the point? I already mentioned how following SEO principles can drive traffic to your blog, but that's not all you should be doing. You should also promote your blog through relevant social media channels (Twitter, Facebook, Digg, ReddIt, and other social voting sites). Include social media buttons on your blog so readers can instantly share your posts with their friends.

8. Comments – Interaction is what separates blogs from traditional articles. That's the great thing about blogging. Everyone-from the blogger to the reader-gets a voice. To attract more comments, make sure you write about topics your readers care about. Don't play it safe. Offer your opinions, and let others agree or disagree with you. Also, never forget to actually ask for comments. Asking your readers to leave a comment with their thoughts is like a call to action for your blog.

9. Inbound links – All successful blogs get linked to by other bloggers and websites. Links are like currency in the blogosphere. They show that others like what you're saying and endorse your content. Following all of the principles listed above will help you attract more links. Also, consider linking out to other blogs too. Any time you link to another blog, it catches the attention of the blogger, making them aware of your blog. In turn, they may return the favor by linking to you in a future post.

10. Reliable performance – Your blog needs to load quickly, be free of technical errors (e.g. widgets that don't work), and stay up at all times. For the latter, I recommend getting a good web hosting plan so that your blog can withstand all levels of traffic.
Which ingredients would you add to this list? Which ones would you remove? Please leave a comment with your thoughts on what it takes to build a successful blog.
This article is written by Mickie Kennedy, founder of eReleases (http://www.ereleases.com), the online leader in affordable press release distribution. To subscribe to PR Fuel, visit: http://www.ereleases.com/prfuel/subscribe/.