Wondering how to maximize the exposure of your blog? Curious where to get it listed? You certainly aren't at a loss for blog directories! Here are ten of the best I could find around the web, but with a few surprises.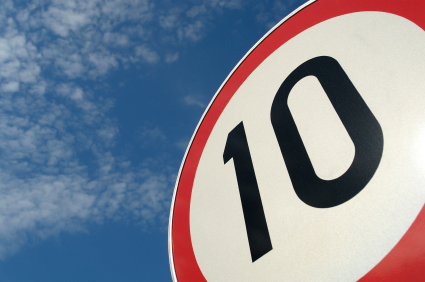 1. Blogged
Blogged is a blog directory with a twist: it also serves as a news search engine and social network. The idea was to create an interactive news archive where bloggers and readers alike discuss all the news and ramblings posted daily. You can even "like" posts a la Facebook.
A great source to find independent blogs everywhere. To get listed on the Globe, it's recommended your blog not be a mega popular and commercial listing. The search engine is also really detailed, so to find the blogs you need your search can be as specific as you want.
3. Bloggeries
No frills here, just a really simple, clear and concise blog directory. There's a handy forum to discuss the ins and outs of blogging, a tag cloud to see what's trending, and a user-friendly dashboard for managing your site listing. Done and done.
Besides having the best name of the bunch, Blog Explosion is constantly trying out new ideas, resource pages, and even games for their users. While some fail, like the Knowledge page, some continue on, such as their Battle of Blogs challenge. Oh, and there's also a huge blog directory if you're looking for one of those!
Have a techie themed blog? Technorati is the place to go! They also list blogs in other topics like religion and pets, so even if you're not technology savvy you stand a chance of getting listed…just be interesting, of course. There's a chance you'll be listed in the Technorati Top 100, showing the best of the best, according to their rating system.
6. On Top List
Ontoplist.com is a human edited site where users pick the blogs that rise to the top. How well you do on the site completely depends on your content, so make sure it's top notch! They also provide stats on your blog's daily and monthly progress.
7. Bloggapedia
One of the first things to pop up when you navigate to Bloggapedia is a sea of faces – this is the blogger community up close and personal! Just above these smiling folks is the popular searches cloud. Already you've gotten an idea of what's popular and who's saying it, and you have yet to click on anything.
8. Blog Catalog
Blog Catalog has a lot of the same features as some of the other listings here – discussion forum, blogger pics, trending topics list, etc. – but what sets them apart is the nice, crisp look of the site. No crazy ads, easy directory exploration, and a pleasant color scheme make it a great choice.
Another simple, cut and dried blog listing, this one with a decided business edge to it. It used to be a pain in the neck to find as it was connected to a business website, but now they're separate and better than ever. As usual, despite the business leanings, there are plenty of other categories to choose from.
Best of the Web is from 1994, so they've seen trends and fads come and go. These guys know their stuff. So if you manage to get listed on this directory, you know you've made it into a select pantheon of bloggers who might have beaten the odds and will be around for a long, long time.
This certainly isn't an exhaustive list. Feel free to add your favorite blog directory below.
This article is written by Mickie Kennedy, founder of eReleases (http://www.ereleases.com), the online leader in affordable press release distribution. Download your free copy of 7 Cheap PR Tactics for Success in Any Economy here: http://www.ereleases.com/7cheaptactics.html