Over the past year, I've published hundreds of posts on this blog, not to mention the guest posts I've done around the web. It's been a busy year, and I've learned a lot. Today, I want to share 10 of the biggest blogging lessons I've learned in 2010.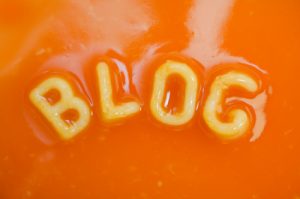 And when you're done reading what I've learned, I hope you'll share your biggest lessons by leaving a comment!
1. Blog promotion never stops – No matter how long the PR Fuel blog has been around and how many people subscribe to our feed, I know there are always more people I could be reaching. Blog promotion never stops. I have to always Tweet out links to our latest posts and work with my network of promoters to spread the word. You can never get comfortable and assume readers will come, because that's when your audience will start to shrink.
2. You can't deny the list post – Over the past year, some of my most ReTweeted and commented posts were lists posts. While I like to try to mix things up and present different styles of posts, I've found that lists just work.
3. Readers love alternative points of view – I've never been a fan of being controversial just for the sake of being controversial. But there's no denying controversy can be a powerful tool. It just needs to be authentic. Some of the posts that got people really talking in 2010 were posts where I exposed a myth or took a contrary point of view on a subject.
4. Finding fresh ideas is always a challenge – When you write hundreds of posts each year on a particular subject, it can be hard to keep coming up with fresh ideas. Avoiding filler, average-quality content is always a challenge. My advice? Stay current on news, keep a journal of ideas (you never know when you'll get one), and be active in your industry.
5. Social media users love social media posts – Want to get a lot of ReTweets? Write a post that has something to do with Twitter or social media. Social media users love talking about social media. It's so meta, don't you know?
6. Readers disagreeing with you is usually a good thing – When you first start blogging, it's easy to try to please everybody. I learned that you'll never please everybody. There will always be people who disagree with you, and there will always be those who think you're a complete idiot. You know what? That's usually a good thing. It injects life into the comments section, keeping people engaged.
7. Luck always plays a role in your success – Yes, you need to have quality content if you want to be a successful blogger. And yes, you have to know the right ways to promote posts. But you also need to have a dash of luck for a post to really take off. Sometimes, posts just really take on a life of their own, and other times they don't.
8. Relationships are vital – Building a successful blog isn't a one-person job. You need a good network of people you can turn to who will help promote your posts, be loyal readers, guest post whenever you need fresh content, and just be there to support you. Just make sure you're giving back to them.
9. You have to be careful not to wear out your promotional network – A network of influential social media users can be very helpful for driving traffic to your posts, but you have to be careful that you don't annoy the people in your network by constantly asking them to RT your posts and share them with their friends. Choose your spots carefully. Not every post is going to be a hot piece of linkbait.
10. Sharing personal stories and writing like you talk allows readers to connect – I've found that one of the top things that keeps people coming back to any blog is the connection they feel with the author. If you showcase your personality and open up to your readers, you can build a loyal base of readers who will always stay by your side.
What are the biggest blogging lessons you learned in 2010? Share them with us by leaving a comment!
This article is written by Mickie Kennedy, founder of eReleases (http://www.ereleases.com), the online leader in affordable press release distribution. Download your free copy of 7 Cheap PR Tactics for Success in Any Economy here: http://www.ereleases.com/7cheaptactics.html