We've all seen cable news interviews where the host ambushes the interview subject with an unexpected line of questioning that completely throws him of his game and leads to a full-blown meltdown. It's a disastrous situation that can cause serious damage to a brand. And it doesn't just happen on TV. You can get blindsided by a reporter during any type of interview, regardless of the format.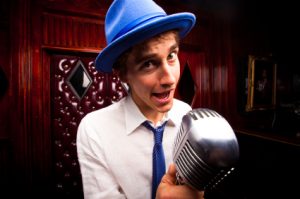 But I have a theory about why this happens. I fully believe the main reason interviewees get "ambushed" by reporters is laziness. That's right, they get blindsided because they've been lazy.
It all comes down to a lack of preparedness.
Before doing any interview, the first thing you have to do is research the reporter. Look at his or her track record. Does the reporter have a history of attacking the interview subjects? Are his or her stories typically controversial in nature? Does he or she have an axe to grind with your industry or your style of business? A little bit of research now can go a long way to helping you avoid or at the very least be prepared for potentially dangerous interviews.
But researching the reporter isn't the only bit of preparation that you need to do before an interview. Another thing that will help you avoid getting blindsided is to prepare for any off-topic questions that might pop up. While you might be told the focus of the interview is a particular topic, you should still consider everything to be fair game. So, for example, if your company recently had to issue a major safety recall on one of its products, you'd need to be ready for a line of questioning related to that subject, even if the reporter knows full well that you won't speak on it.
Rehearse the interview as best as you can. Have someone simulate the reporter's style of asking questions, and let them try to catch you off guard. This will help you be better prepared when it's time for the real interview.
Simply put, don't be lazy prior to your media interview. Prepare properly, and you'll be far less likely to get caught by surprise.
This article is written by Mickie Kennedy, founder of eReleases (http://www.ereleases.com), the online leader in affordable press release distribution. Download your free copy of 7 Cheap PR Tactics for Success in Any Economy here: http://www.ereleases.com/offer/7cheaptactics.html