The holidays are rushing up as fast as they can! What steps are you taking to catch traffic you might otherwise miss if you're not taking into account how your PR campaign will be perceived during the "most wonderful time of the year?" There are several things you may not have considered when it comes to reorganizing your campaign for the holidays.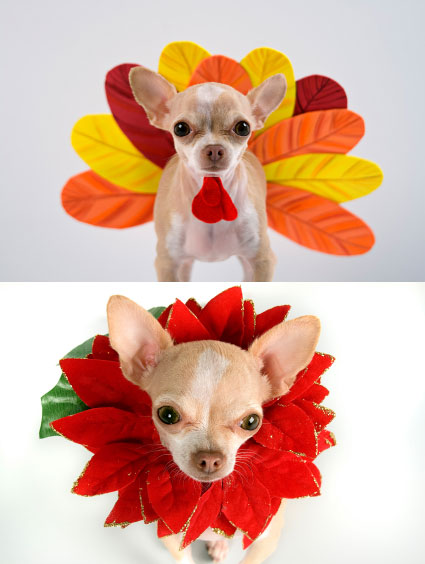 The Forgotten Holiday
When I was a kid, Christmas was crazy and fun, but Thanksgiving was (and still is) the non-headache family holiday. At the risk of sounding like an old codger, these days Thanksgiving is mostly an afterthought, a big meal to remind us that the weather is cold and we need to buy those last minute presents.
But to a lot of people (say, yours truly!), Thanksgiving is just as an important holiday as whatever they celebrate a month or so later! The family, the food, after dinner football games or movies, the leftovers – all without the stress of going to the mall.
How can you take advantage? This niche market is woefully ignored, so take a minute to figure out how you can take some of the thunder that's waiting. People will already have been bombarded with ideas for gifts for their loved ones, so that may not be the route to go. Instead, maybe they should spend a little money on themselves and buy your salt and pepper shakers for their Thanksgiving meal or your 30 Rock inspired fuzzy slippers?
Of course, you can't talk about Thanksgiving without mentioning Black Friday, the most profitable day for businesses everywhere! Amp up the PR for that magical day and you might see some unexpected boost in your numbers.
December
Ack! The big dance has arrived. No need to get nervous, though, as there are ways to ensure your campaign's success. It may seem like it's almost impossible to be heard in the ruckus of the holiday season, and it is in fact the numbers are against you. There are approximately ten zillion stores (I counted) doing their best to grab a slice of commerce pie during the wintry rush, so the normal means of PR communication may not work.
Instead, focus on approaching your campaign from a new angle. Again, most people will be exhausted from months of bombardment on their TVs, computers, banners, and radios to buy, buy, buy gift ideas, so consider switching it up a bit. Aim for the tired housewife who deserves your new chocolate scented candle as a present to herself.
Or tackle the holiday traffic head on! Instead of another boring commercial, seek your customers out on the Internet. Those 30 Rock fuzzy slippers? Hit up some TV message boards or Tina Fey appreciation blogs and let them know about them. Find a group on Facebook that specializes in scented candles, or maybe loves chocolate, and post away.
Taking the message straight to your customers helps your campaign not get lost in the white noise of the season, which could lead to some great profits and a very happy holidays!
This article is written by Mickie Kennedy, founder of eReleases (http://www.ereleases.com), the online leader in affordable press release distribution. Download a free copy of the PR Checklist – a 24 point list of Press Release Dos and Don'ts here: http://www.ereleases.com/prchecklist.html