The average person doesn't speak in sound bites. The average person doesn't use annoying jargon like "over the wall", "out of pocket", and "synergize." And the average person doesn't constantly pepper in superlatives like "leading", "best of breed", "top of its class."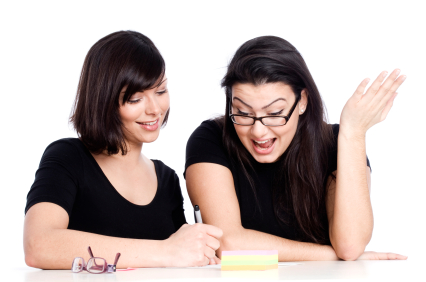 Yet, these are all things we see in well over 90% of all press releases. It's like the people writing the press releases suddenly forgot how to speak plain English, and instead decided to write a legal document so confusing nobody can understand it.
Relax!
Press releases don't have to be complicated. Yes, they need to be well-written, but well-written does not mean complicated and wordy. To me, a well-written press release (or anything else for that matter) is one that clearly communicates the message in a way the intended audience can easily understand. It's all about making a connection with the reader. It's that simple.
So why do people insist on making press releases so complicated?
My best guess is they think that adding jargon and unnecessary words makes their news sound more important. Let me just stop you right there. IT DOESN'T. In fact, it makes your story worse. It obscures and confuses your main message, and it makes your press release blend in with all the other garbage reporters are being bombarded with all day long. And what's worse, it prevents you from making a good connection with the reader.
Remember, the average news story is written at about an 8th grade level. And since you're pitching news, doesn't it make sense to follow the pattern set by the publications you're targeting?
What's the solution? It's pretty easy really. Just write like you speak. Pretend you're talking to the reporter (or whoever the intended audience is) at a bar. Use everyday words and phrases, and focus on telling a story. That's what regular people do. They tell stories. They don't speak in this absurd language that's so prevalent in today's press releases.
Here's a good exercise. Read your press release aloud or have someone else do it for you. Pay attention to words and phrases that just don't sound natural. Focus on creating a press release that flows and has almost a conversational feel to it. There's nothing wrong with having personality and a distinct voice in your press releases. I promise you a press release that sounds like an actual human being will get better results than one that reads like the fine print on your home loan papers.
As a general rule, you can easily eliminate 1/3 of the words in the typical press release. Start with the jargon, move on to the superlatives, and end with anything that just sounds unnatural. I bet that when you're done you'll have a clearer, tighter press release that sounds the way you speak.
This article is written by Mickie Kennedy, founder of eReleases (http://www.ereleases.com), the online leader in affordable press release distribution. Download a free copy of the PR Checklist – a 24 point list of Press Release Dos and Don'ts here: http://www.ereleases.com/prchecklist.html