By now you've heard how Panda 4.0, Google's new search algorithm, has totally changed the face of PR forever. Many PR pros are saying it's basically the end of SEO as we know it considering it takes great content into consideration rather than keywords and links.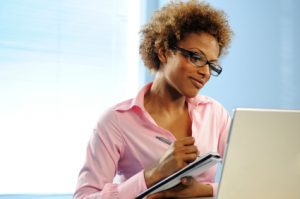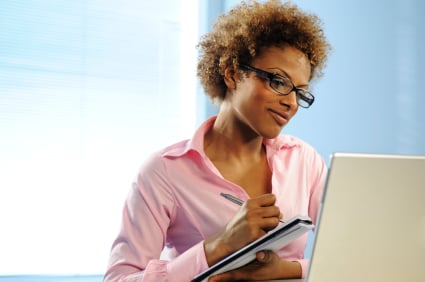 But of course public relations is an ever-changing industry and the hardiest of PR pros know how to adapt. However, you may be wondering how to attack blog writing in this new day and age. What exactly is Google looking for, and how can you get back on track and up on the first page? Let's take a look.
Focus on Story 
Google isn't trying to make their search engine more relevant to users. That means that when they search for "pork chop spices" they'll end up on websites that either sell pork chop spices or write about pork chop spices. They want fewer websites that pop up that have inserted the term "pork chop spices" into their blog once in a while.
So for you and your blog this means focusing on real, authentic, exciting material. Specifically you want to tell a good story – it can be funny, weird, informative, whatever, but as long as it's interesting and eye-catching in some way you'll be good.
Think of a Series 
The more you write about a subject the more likely it's going to show up in Google search. It's like the idea of the "expert" in a field – if you act like you know what you're talking about and do it enough, people will pay attention. The same goes for Google; if you keep writing and writing about a subject, not only will you get better, the search engine will have to pay attention.
So one tip is to think of a series of posts rather than just one standalone. For example, you could write one post on the origins of pork chop spices…or you could spread it out to a handful of posts to get more attention. Of course you don't want write nonsense in order to fill blog pages, as it will be less likely to get shared or read in the first place. Always be relevant and interesting.
Another thing that this series does is increase the chance people will come back for more. If they enjoy your first post and know there's more to come, they'll return, increasing your view count and your chance to get seen in web searches.
Refocus Your Blog 
Rather than just thinking of new ways to write your blog posts, it may be time to totally refocus your blog. In the past you may have gotten away with posts you didn't think would do great but you knew would get noticed because of keywords and other SEO tactics. Now, though, things are different.
It's time to think: what material does your audience want to see? Should you focus more on that, considering it will get you more page views and attention from Google when readers share it with others who are interested? You could stick to the old path and hope it takes off, but it might be worth looking into what your readers want to read instead. After all, this isn't an artistic venture, it's business!
How have you adapted to Panda 4.0?
This article is written by Mickie Kennedy, founder of eReleases (http://www.ereleases.com), the online leader in affordable press release distribution. Download a free copy of Grammar Geek's Guide to Writing Press Releases here: http://www.ereleases.com/offer/grammar.html