Sometimes it feels like you spend all your time writing articles to no avail. There's no thrill of seeing your words in print – just another rejection letter to add to the ever growing pile! That's a feeling no PR pro or, for that matter, no writer wants to experience.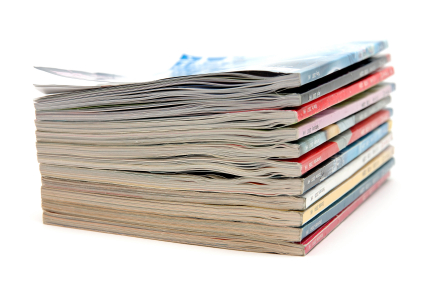 However, it may not be your content at all. It just might be the way you're presenting it. Magazine editors know that readers will respond to certain kinds of articles consistently. One of those is a "how to" article!
Why a How To?
There's a reason the Self Help section of bookstores always does so well. People have a strong desire to do things for themselves and understand what they don't quite grasp. This can be anything from building a cabinet to the intricacies of public relations.
Plus, the "how to" market is filled with people who really don't know what they're talking about. Everything from screenwriting to Farmville has its own set of books and tutorials, and you can probably use about half of the information out there.
To that end, when you put out a how to article that actually tells readers "how to do something," you really stand out! Even better, you may become the "go to" person for that subject, which means even more articles down the line. Suddenly, you've gone from no printed articles to an entire series!
What to Do
So here's your how to on how to write how tos!
To really write a how to article, it's best to know what you're talking about. Remember when I mentioned all the manuals out there that only sort of get the information right? Without boning up on your knowledge before you start writing, you'll end up writing one of those.
So do lots of research, even if you claim to be an expert. Do an outline. Then start over and do another outline. If you know other experts in your field, send them the outline (and the final piece) to see what they think. You've probably left something out and didn't know it!
When writing the piece, it's best to assume your reader has very limited knowledge of the subject. For the most part, you'll be right, unless the magazine is called "Already a PR Pro Weekly." Try to be thorough and use simple language – nothing over 8th grade reading level. This way, folks won't tune out as they try to grasp your excellent tutorial.
Do you think a how to article is the best way to get into a magazine?
This article is written by Mickie Kennedy, founder of eReleases (http://www.ereleases.com), the online leader in affordable press release distribution. Download a free copy of the PR Checklist – a 24 point list of Press Release Dos and Don'ts here: http://www.ereleases.com/prchecklist.html