PR blogs have long been touting the benefits of hunting down future fans on web forums. The idea is that you want to go where your customers already are, and they are talking to each other on websites all over the net. If you're not actively going where they are, you're missing opportunities to speak with people who could be lifelong fans. 
But as time has passed, has this method of finding customers kept up with its usefulness? Is it still worth your time to go onto web forums, considering how much work has to go into it? Or are there better, more productive avenues for you to interact with fans?
To decide, let's take a look at the pros and cons.
Cons 
First, let's look at the negatives. Even up until a few years ago, some of your customers had no clue that your business had things like a Facebook page and a blog. They didn't know they could talk with you through so many different avenues or receive coupons, discounts, and news from you in so many different ways.
But this is 2014, and (depending on your audience) your customers know that you have an online presence. Most businesses have at least a Facebook page or website where customers can go to find information on the company. At the very least they can see your profile on Yelp or Google Maps to find your office hours and other info.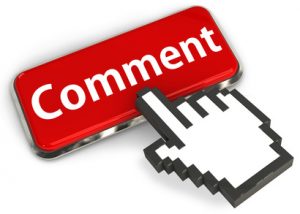 Also, the amount of time you have to spend establishing a profile is increasing. You can't just sign up and start posting about your business or they'll boot you out. Forums have gotten increasingly better at discovering anyone who's a "shill" for a company and will ban you quickly. So you have to make sure you establish yourself as a real person with real ideas, which is fine, but takes time. …Time you might find more productively spent elsewhere.
Pros 
There really is no better way to find and talk to people who might potentially be fans of your business. No matter if you sell the most common item in the world or super rare, niche stuff that only a handful of people like, there is a place on the Internet for fans to discuss it.
And sure, you can spend a long time on your Facebook page and blog posts to ensure fans can find you, but what if they don't know they need what you offer in the first place? For example, they might love to talk about dogs, but they have no idea there's a product that lets them eliminate dog hair instantly from carpets and rugs. They wouldn't know unless you told them, and a straightforward way is to tell them on a forum.
And really, spending time getting to know your fans by talking to them like a human being isn't' a bad thing. If anything it can inspire more loyalty in the long run by letting them know you care what you think about what they have to say. Is it really wasted time if the end result is people who love you?
In the end, though, it depends on your business and your fans. If you think it will work out, go for it. If it's not working out or you find yourself being banned from forums everywhere, try something else instead.
Do you regularly post on forums?
This article is written by Mickie Kennedy, founder of eReleases (http://www.ereleases.com), the online leader in affordable press release distribution. Download your free copy of 8 Shocking Secrets Press Release Distribution Firms Don't Want You to Know here: http://www.ereleases.com/offer/8shockingsecrets.html