You're a busy person. You have work to do. Maybe you maintain your own blog, social media accounts, and marketing efforts. Why seek out another blogger and ask to write a post on his or her blog? Simple. Because guest blogging gets your name and ideas out in front of an audience that you might otherwise never have reached.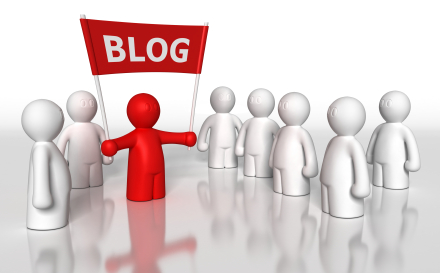 And all it takes is a little bit of your time and effort. Here's how to go about guest blogging:
1.)   Do Your Homework – Identify the blog you'd like to guest post on and then investigate it thoroughly. Read back through at least three weeks worth of blog posts so that you can find out all its vitals: what topics are covered, how often posts are posted, the blogger(s)' biases, blog etiquette, and where you could possibly fit in as a guest blogger. Of course, also find the blog's guest posting policy. Most established blogs will have their guest posting policy somewhere on the site. Only when you've researched the blog and found where you might fit in should you contact the blogger.
2.)   Pitch First – And by contact the blogger, I don't mean sending him a fully written guest post. Unless the blog's guest posting policy states otherwise, email the blogger, express your admiration for the blog, layout who you are and your credentials, and then pitch him an idea. If you send a fully written post but your idea is a dud or the blogger is also working on a similar post himself, then you've wasted your time for nothing. (Of course, there are always other blogs…)
3.)   Provide Value – The blogger has taken the time and done the work to build a larger following. She blogged day in and day out, wrote posts even on days when her fingers ached, and did all the legwork to build the blog up to its current readership. You, on the other hand, are a guest in her house (well, blog.) Be sure that the post you write for her adds value to her readers and enhances her blog. That way she gets something out of it – a worthwhile post that will wow her readers, and you get something out of it too – exposure to a wide audience of interested people.
4.)   Fill Gaps – One great way to provide value on a blog where you're guest posting is to fill gaps. Do you see a topic the blogger has conspicuously failed to mention? Or perhaps a topic he has danced around but never fully explained? Offer to fill in the gap for his readers.
5.)   Provide Your Best Content – Once again, you're a guest on another blog, so be on your best blogging behavior. Make sure all of your facts (and your commas) are checked before turning your guest post in.
6.)   Promote Your Post – Don't turn the guest post in and forget about it. Help your host blogger out by promoting the post to your network and through your social media accounts. The whole point of guest blogging was to gain wider exposure, right? And if your post does well, you'll likely be asked back.
Have you ever guest posted on a better-known blog? How was the experience?
This article is written by Mickie Kennedy, founder of eReleases (http://www.ereleases.com), the online leader in affordable press release distribution. Download your free copy of 8 Shocking Secrets Press Release Distribution Firms Don't Want You to Know here: http://www.ereleases.com/landing3.html