Most PR pros have a LinkedIn account by now, taking advantage of the huge database of companies and business professionals the site offers. However, you may not have a LinkedIn Pro account yet, and it could be costing you a lot of business.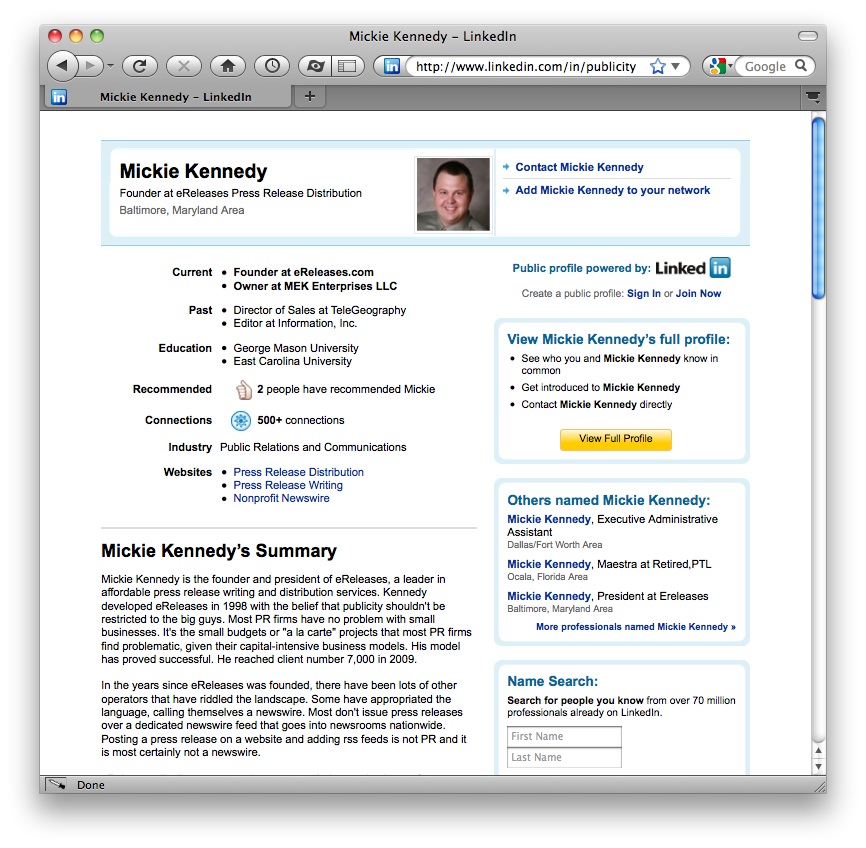 Is it worth it to sign up for one of the paid services, or should you stay with the free version?
Wider Connection Net
LinkedIn free accounts already offer a fairly wide net of connections for you to peruse. One of the big differences with LinkedIn's premium services is the connections you'll come across are much more comprehensive.
Besides linking up with the many people you already know, LinkedIn's premium services allow the ability to connect with as many people as possible. The connections you develop almost build upon themselves as your net widens and increases. Soon, you'll find you are a LION (someone with 500+ connections), all potentially looking at your page when they need your product or service.
LinkedIn's pro services also expand your ability for hiring and recruitment. With the free profile you may find yourself poking around the same pages over and over. The various LinkedIn paid options give you a better idea of what's really out there.
InMail
Want to send a message to someone you don't know using your free LinkedIn account? Tough cookies. Get ready to shell out $5 a message. However, signing up for one of LinkedIn's tiered plans gives you the ability to send 3, 10 or 50 of these messages each month at no additional cost. Even better, if a message goes unanswered after a week, you're able to replace it with a new message.
This offers a chance to expand your profile and presence even more because now you'll have access to all those profiles as listed above, and you can message the 50 most interesting people you find in order to try and bring them into your fold. This means more clients or more employee prospects than ever before.
Organizer
With all those new contacts and information coming in, you're going to need some organization. LinkedIn Pro gives you 25 folders to organize all the details you need into different workspaces.
You can also keep detailed notes on all the information you're accumulating. This is especially important when all those InMail messages you sent out start coming back and you need to keep track of who is who. Good thing you signed up for that LinkedIn premium account!
This article is written by Mickie Kennedy, founder of eReleases (http://www.ereleases.com), the online leader in affordable press release distribution. Grab three ebooks, including My Facebook Formula, a free report on Facebook and why you should be using the largest social network for your business, here: http://www.ereleases.com/insider/freebooks.html