Did you know there's a certain time of the week that's the best time to get retweeted? And that certain days are better than others for publishing a blog post?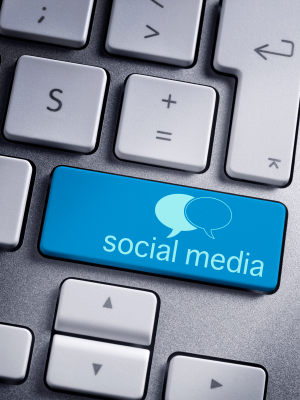 Comedians and airline pilots know that success mean perfect timing. It's no different for us when running a social media campaign, and in fact may be extra important. This is simply because you can study the best times of the day to get your message out and take advantage, whereas in other ventures success may just be flat out luck.
Now, many businesses and individuals like to tweet all day with no regard to timing, which is fine. But if you want to make the most of your social media experience, you should study up on when people are actually using it.
Twitter, Facebook & Google Plus
You may think that your customers are on social media websites like Twitter and Facebook all day long. And you may actually be right. But even though they're online doesn't mean they're paying attention to anything you're saying!
This is what timing your updates is really about. It's not that Twitter becomes an empty wasteland Tuesday morning at 8:30, it's that the people who are on may be busy doing other things. Work, for instance.
When timing your Twitter and Facebook activity, you naturally want to cut out the weekends. Although it's said people stay on their computers 24/7, it's obviously not true, as users drop off dramatically on Saturday and Sunday. However, just before the weekend is the ideal time: studies have shown Friday afternoon at 4 is the best time to send out tweets if you want a retweet.
Google Plus is still new and stats aren't all that solid yet, there are still some good numbers out there. It seems quite a few users tend to hop on to the service in the evenings and on Wednesday for whatever reason. If you're aiming for this crowd, looks like late afternoon/early evening Wednesday is your best bet.
Blogs
Your average worker is naturally going to feel a bit "out of it" when they come back into the office on Monday. Time spent away having fun and playing with the kids means the second their rear hits that rolling chair they need to catch up on the world.
This is why Monday morning is easily the best time of the week to publish a blog. However, as this is rather common knowledge, it's also a highly volatile time to publish. Luckily, it's not the ONLY time of the week you'll get noticed.
Many of my clients like to also publish blogs on Wednesday and Friday. If you wish to experiment with this, take some of your "lesser" blogs and try them on different days. If you have a long blog you've spent hours crafting, that might not be a good guinea pig, but a short little blurb should be ok.
After a few weeks, you should find what your real numbers are, which can give you an idea what to expect if you continue this trend.
When do you usually post on social media?
This article is written by Mickie Kennedy, founder of eReleases (http://www.ereleases.com), the online leader in affordable press release distribution. Grab three free ebooks, including the Big Press Release Book and Twitter Tactics, here: http://www.ereleases.com/insider/freebooks.html