In 2003, the CAN-SPAM Act was signed into law to create national standards for the sending of commercial email. The bill was designed to prohibit non-solicited marketing and to give recipients the right to have you stop emailing them.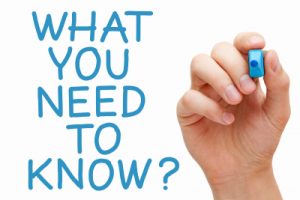 The FTC is quick to point out that the CAN-SPAM Act doesn't apply just to bulk email. "It covers all commercial messages, which the law defines as 'any electronic mail message the primary purpose of which is the commercial advertisement or promotion of a commercial product or service,' including email that promotes content on commercial websites. The law makes no exception for business-to-business email. That means all email – for example, a message to former customers announcing a new product line – must comply with the law."
Most people think that the CAN-SPAM Act only applies to email marketers. Many PR people simply aren't concerned with the CAN-SPAM Act or its penalties. They've somehow fooled themselves into thinking that what they do isn't governed by this law, but they're wrong.
The CAN-SPAM Act absolutely applies to PR people. If you're sending email pitches to reporters, you'd better be dang sure that you're doing so in a way that complies with CAN-SPAM's main requirements.
So, what do you need to know about the CAN-SPAM Act before sending an email to reporters?
Tell recipients how to opt out of receiving future email from you — The biggest thing about the CAN-SPAM Act is that it gives recipients the right to stop receiving emails from you. As a sender, you need to include a clear explanation of how the recipient can opt out of getting email from you in the future. Every commercial email you send must have an opt-out link in it.
Honor opt-out requests promptly — The CAN-SPAM Act also says that you must process opt-out requests within 10 business days. You cannot charge a fee or require the recipient to provide you with any personal information aside from their email address.
Don't use misleading information in the subject line — I'm always preaching against the use of hyperbole, and with the CAN-SPAM Act, avoiding hyperbole and misleading statements is more important than ever before. Do not use any misleading tactic to try to get reporters to open your email.
Of course, the best ways to avoid problems with the CAN-SPAM Act are to build actual relationships with the media and to always send relevant information to them. If you're sending relevant pitches, the chances of a reporter getting upset and accusing you of being a spammer are slim.
Do you consider the CAN-SPAM Act when pitching reporters? 
This article is written by Mickie Kennedy, founder of eReleases (http://www.ereleases.com), the online leader in affordable press release distribution. Download your free copy of 7 Cheap PR Tactics for Success in Any Economy here: http://www.ereleases.com/7cheaptactics.html