As the premiere business based social networking website, LinkedIn has embraced some new advances over the years. Recently, they unveiled the Company Follow feature, which lets you stay in the loop with your favorite businesses.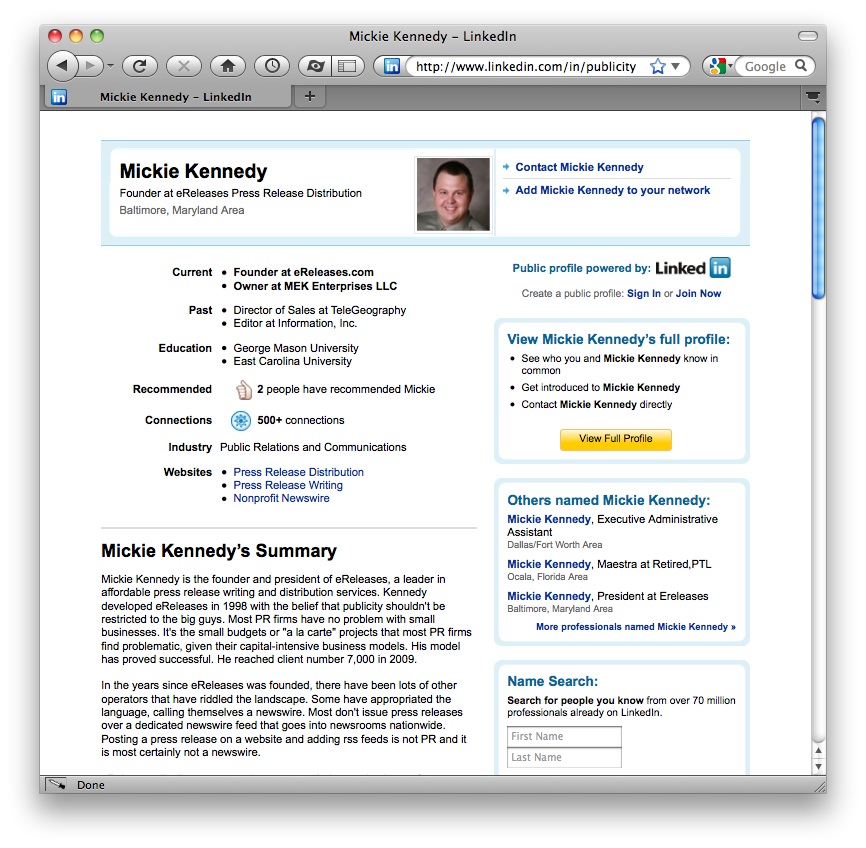 What Does It Do?
Not just a regular news feed, the Company Follow feature gives you the inside scoop on all of a company's shenanigans. You get notices when any major changes happen, from business developments to restructurings. You can also be a fly on the wall and see when a company loses, gains, or promotes its staff.
Using Company Follow as a Hiring Tool
Looking to hire your next employee? Using the Company Follow feature to track employees from your favorite companies can allow you to snatch up somebody who decides to jump ship. Keep in touch with said employees and when Company Follow informs you the company is going through a rough patch and people are starting to leave, you'll have a jump on the competition.
Adversely, if there's a company you've always wanted to work for, you can gain their attention by following them with this feature. If they know you're actually interested as opposed to filling in an empty chair, they're more likely to bring you on to their team. Companies also list job opportunities on their profiles.
Getting Ideas About the Competition
Watching the market can help you gain valuable insight on when to make your own moves. Noticing a recent upswing of followers for your competition can give you the opportunity to figure out what they've suddenly started doing right! Or, adversely, wrong; complaints about a company have been known to garner responses from concerned businesses. When this many people are gathered in one place, companies are forced to accept responsibility of their mistakes, and Company Follow can let you keep up to date on these unfold events as well.
Finding Interests
Speaking of the followers, it's also a great way to see what other interests these people have. If 1,000 people are following your company, they will have 1,000 individual tastes. Check them out! You might be surprised and notice certain trends that will help you market your good or service more efficiently. If you see that a majority of the followers of your client, a software company, also happen to inexplicably love knitting, a possible PR moment has arisen out of nowhere!
This article is written by Mickie Kennedy, founder of eReleases (http://www.ereleases.com), the online leader in affordable press release distribution. Grab three free ebooks, including the Big Press Release Book and Twitter Tactics, here: http://www.ereleases.com/insider/freebooks.html