You often run into the problem of your studies and white papers coming across to the average reader as…well, sleep-inducing. Reading about facts and figures and what have you can easily turn off the most intrepid of Internet browsers.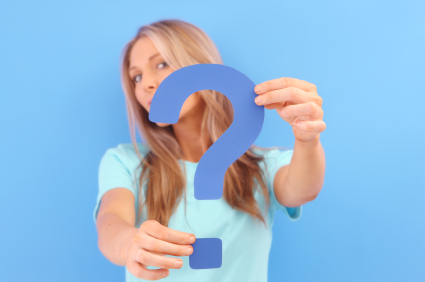 However, relate these facts and figures to a real life scenario your readers may encounter, and suddenly it's a must-read! That's why a case study can be crucial to the longevity of your PR company. Not only will it give people a "problem" they need fixed, the study can also point out why they need the products your clients are selling. Not to mention, for customers who have questions about ROI, a case study can reinforce the importance of professional PR.
Insider Tips
A well organized case study can not only aid your customers in some way, but it also gives them an idea the information they're getting is an "insider tip." In fact, this can often be the case.
When you present an issue to study in the case study, the reader automatically assumes (for the most part) that the information within will help solve the issue. Therefore, the info within the case study is also not privy to many people, as it wouldn't be a problem if it were. They assume the info is confidential.
This can give an air of importance to your PR company that you previously didn't possess. If you help someone solve and overcome an issue in their life, it makes an impact. A case study can give you authority.
Case Studies
To achieve all the above, you can't just write some goofy case study and expect to reap all the rewards. Your readers want to be taken on a journey – they want a real story. Mainly, they want a story about THEM. That's why you should focus the case study on how you can better improve your customers' lives.
A lot of case studies use other customers' words verbatim. This can be a good or bad thing. On one hand, customers may get a better idea what to expect from your PR company when it's in the words of another "average Joe." However, on the other hand, many people have come to expect "testimonials" like these, and may skip them entirely. Worse, they could think you're lying and making them up! So, it's your call.
A better idea is to stick to the problem and work to solve it with the product you're helping to get out to the world. One mistake many companies make when doing a case study is to make the solution sound too "perfect." Include any known problems in the conclusion section of the case study, as this may "ground" your study more.
Of course, don't knock it too much, as it may drive customers away. But I imagine if the product you're promoting is that bad, you wouldn't be representing it anyway!
Do you write and publish case studies as a marketing tool for your PR business?
This article is written by Mickie Kennedy, founder of eReleases (http://www.ereleases.com), the online leader in affordable press release distribution. Grab three free ebooks, including the Big Press Release Book and Twitter Tactics, here: http://www.ereleases.com/insider/freebooks.html