When you're trying to sell your products or services to customers, you take the time to get to know them. You spend time researching your target audience to better understand what they want and why they want it. You get to know their pain points and frustrations so that you can position your product as the right solution for those problems. And it works. It helps you make sales. Imagine how successful you'd be if you took that same approach to media relations!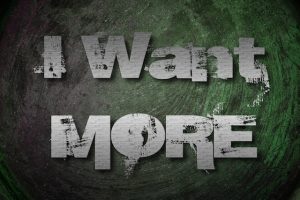 When you're pitching a reporter, what you're really doing is selling to them, just like you do with your customers on a daily basis. The only difference is the product you're selling is your story. But if you want to sell it, you have to take the time to get to know the reporters you're trying to sell it to. Who are they? What do they want? More importantly, why do they want it? Understanding the "why" is what will put you in the shoes of the reporter, so you can better tailor your pitches to fit their true needs.
By now, you probably have a pretty decent idea of what reporters want. They want pitches that are clear and to the point, timely, and relevant. But why do they want these things?
There are numerous reasons:
Career concerns
Constant deadlines
The ongoing need to produce fresh content to maintain an audience
The need to outperform other competing outlets
The need to drive traffic to make money
A distrust of PR people
Ego inflation
By understanding the reasons reporters want what they want, you can get a better sense of how they actually work, what their pain points really are, and how you can position yourself as the solution they need. And that's what will help you get the coverage you want time and time again.
This article is written by Mickie Kennedy, founder of eReleases (http://www.ereleases.com), the online leader in affordable press release distribution. Download your free copy of 8 Shocking Secrets Press Release Distribution Firms Don't Want You to Know here: http://www.ereleases.com/offer/8shockingsecrets.html