From two years of intensive use and intensive learning in the Twitter space, and having achieved very significant coverage using Twitter, Business Growth Expert Mike Boorn Plener shares his insights into how you can use Twitter as a very effective tool for better media coverage.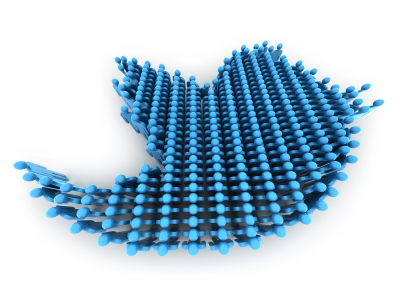 Get the right people to follow you — first and foremost you want to make sure that those journalists and writers that matter will follow you. Here's how to do it …
For your business or product, there would be several keywords that are core to you, to describing what you do, and to attracting new leads. So, apart from setting up Twitter accounts that contain these keywords, what you need to do is search on Tweets with these keywords, and search on Twitter profiles with these keywords in the bio. Next you need to follow these people.
Show you're knowledgeable and personable — you need to tweet about your subject matter of expertise. And you need to show both depth and breadth. But you also need to entertain. That's why I have developed a very effective list that I call 'Mike's list of mixing it up'. Because when you do mix it up in the right way you end up with … raving fans.
Build a crowd of people in the community that follow you. Industry experts. Your peers. Customers. If you have a dog grooming business you need to have a crowd of dog lovers, if you run a nursery… you get the idea. And how do you get that crowd? Exactly by following 1 and 2.
NOW it's time to approach those journalists. Because when you have done 1,2 and 3, when you follow them, and should you be so lucky they check you out, click on your profile, they will almost certainly follow you. Which is what you want. Let's face it, if you're a good journalist you depend on having great sources, and when you as a business person have a well-defined area of expertise, tweet about it often and with knowledge and you have a crowd of relevant people hanging around, you look exactly like that: A great source.
Where a lot of people go wrong is trying to 'chat up' the journalists before they have built credibility. It just doesn't work like that. So here's a few tips on how to build your credibility:
Start with bloggers. It may be a lot easier engaging industry bloggers. So start with them, get some coverage and then move up.
Look professional. When you have a press release, make sure it's written and distributed professionally. If the journalists sees your item, he or she will immediately judge the quality of your material and your distribution. Remember you may only get one shot; don't mess it up!!
Be light. You can't send a press release every day. So mix it up. User/consumer stories, anecdotes, tips & tricks and much more. And then occasionally the sell.
Be prolific. If you want anybody to notice you, you must have eye-space. If you're able to pop up on the radar often, the journalist will start to notice you, so when your important announcement comes, you have a much greater chance of being seen.
Mike Boorn Plener writes about how to grow your business at TREPcoach, and helps growth businesses leverage social media and more to grow their businesses—fast.