The iPad is one of the best things since the smartphone for busy PR Pros. The ability to do so much on the go without heavy equipment is a blessing. However, you may not have the apps you need for your business yet.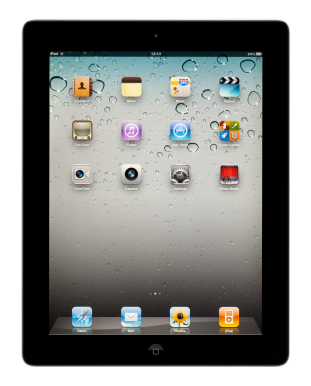 Here are five guaranteed to make your job easier today:
1. Dropbox
You need to get to not only your documents at all times, but your clients are always sending you things and time is of the essence. That's where Dropbox comes in! It's a real time database of the files you need from your computer and your clients' computers. Just drop what you need in the dedicated folder and all included can use it. If you've ever been on the go and missed some important documents, Dropbox keeps you in the loop.
2. Flipboard
Tired of going to each individual website you visit every day? Sick of typing in the URL for Facebook, Twitter and all your favorite media pages? Then grab Flipboard. It takes all your favorite websites and organizes them into a "magazine" style format. This way you can browse everything in one handy area, including your Twitter feeds and groups. Flipboard users are also able to share and comment on articles.
3. Skype
You're always on the go but still need a lot of face time with your clients. Luckily, Skype has unveiled an iPad app! Call any Skype user in the world for free or dial a non-user for a small fee. Best yet, if rumors about the iPad 2 are true, you will soon be able to look your clients in the eye when trying to ascertain the truth about that scandal you're "handling"!
4. Desktop Connect
Oh no! You just arrived to the big conference and you realized you left your presentation on your computer at home! Luckily, you have Desktop Connect for you iPad. It allows you to connect to your computer at home and get whatever you left behind.
Desktop Connect is also good if you need something that requires Flash. The iPad has no Flash support as of yet, so connecting to your home computer will allow you to watch flash videos or view flash sites.
5. Tweetdeck
Since you're a PR Pro, you'll need something that lets you update all your social media accounts in one place. Tweetdeck is still one of the top social media clients out there. Post, reply, direct message all your Twitter contacts, or schedule several posts for later in the day.
It also lets you update and follow your Facebook accounts, including any fan pages you have set up. They're constantly updating the software so it just keeps getting better. Best part yet, Tweetdeck is still 100% free!
This article is written by Mickie Kennedy, founder of eReleases (http://www.ereleases.com), the online leader in affordable press release distribution. Grab three ebooks, including My Facebook Formula, a free report on Facebook and why you should be using the largest social network for your business, here: http://www.ereleases.com/insider/freebooks.html