Exposing the Top 5 Customer Service Myths
Excellent customer service is the cornerstone of most successful businesses. Without great service, you risk alienating your target audience and losing business to your competition. Everyone seems to know this, but why do so many businesses still provide poor customer service? Perhaps it's because they're buying into these customer service myths.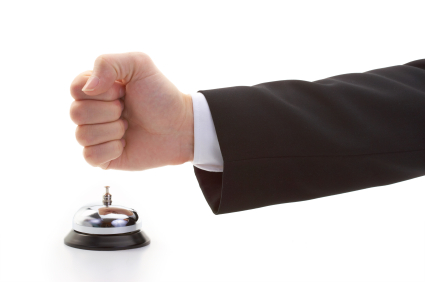 Myth #1: If customers aren't complaining, they must be happy – Just because you aren't getting angry phone calls or emails from your customers doesn't necessarily mean everyone is happy. The truth is it's easier for most customers to walk than talk. In other words, they'd rather just give their business to one of your competitors than spend time complaining and hoping for a resolution.
Myth #2: Making one customer angry isn't a big deal – Sometimes, you might throw your hands up in the air when a customer complains, saying "Let them walk. It's just one customer." The thing is that it isn't just one customer. There's an old adage that says one angry customer will tell a dozen friends. That's no longer true. With the popularity of Twitter, forums, blogs, and other online outlets, an angry customer can tell thousands about their bad experience with your company. So, don't be so quick to let them walk away angry.
Myth #3: It's enough just to satisfy the customer – Although the term "customer satisfaction" gets thrown around a lot, the truth is it isn't enough just to satisfy your customers. Simply satisfying them won't keep them coming back time and time again. You need to go the extra mile to really impress them and to create a memorable experience. A truly remarkable experience will stand out in the customer's mind and help to create true customer loyalty.
Myth #4: You need a detailed policy to ensure customers don't rip you off – One of the biggest mistakes companies make is to create these ridiculously long and rigid customer service policies that have no room for leeway. Then, whenever a custom makes a complaint, they point to their policy as if to say, "Tough luck. You should have read our policy. There's nothing we can do for you." Look, you obviously need to have a policy in place, but don't get so blinded by the idea of following the policy that you see every single transaction in black and white. Be willing to bend the policy if it keeps you from irreparably damaging a relationship with a customer.
Myth #5: Great prices always satisfy – Simply slashing your prices isn't enough to win over customers. The truth is customers are willing to pay more for a higher priced product if it's of better quality and comes with greater customer service. Just take a look at the average person's grocery cart. It's typically filled with name brand products rather than generic ones.
Which customer service myths would you add to this list? Share your thoughts in the replies.
This article is written by Mickie Kennedy, founder of eReleases (http://www.ereleases.com), the online leader in affordable press release distribution. To subscribe to PR Fuel, visit: http://www.ereleases.com/prfuel/subscribe/.