Many businesses make the mistake in today's busy world of thinking they can only spend all their time online and not worry about the "real world" when it comes to PR. There's a real issue with this, though, as no matter how digital we become, we still need to connect with our customer base analog-style.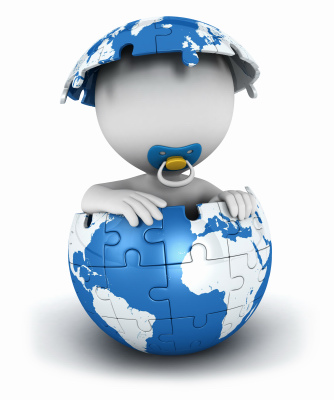 A well-rounded PR plan will include both offline and online worlds. This way you reach the thousands who find you online but don't miss out on the connections you would otherwise miss from talking to those in your community.
Combining
No matter the scope and scale of your business you've got some sort of community influence. Your town, county, or even just your neighborhood wants to hear from you. If you're not taking advantage of this, you're missing out.
Part of combining your offline and online worlds is finding your local communities online. No doubt your town or whatever has a website and/or Facebook page. Hunt them down and link up with them.
For one, this is a great way to see who's also involved with your local communities. You may not realize how many people you already know who are also really into community activities, other businesses included. Another reason is you can get an idea of the environment before jumping in cold.
Advantages
You may think you don't need the support of your local community, but you would be sorely mistaken for thinking that! Just like a supportive online community, local communities can make the difference between succeeding and failing, especially when times are tough.
The real advantage of combining these two worlds, though, is that you double your exposure automatically. It also leads to many promotional ideas that otherwise wouldn't be possible – for instance, Foursquare coupons for folks who actually come into your store instead of buying online. How are you supposed to pull that off if you only have online buyers?
Just make sure you give both "worlds" a fair shot. Go out and hold a fundraiser or organize a bike ride to get to know everyone around you. Not only will this increase your chances of making an impact on everyone, you'll also garner good will in the community. This can only lead to good things when your customers find themselves choosing between your business and your competitors!
Is your business active in your local community?
This article is written by Mickie Kennedy, founder of eReleases (http://www.ereleases.com), the online leader in affordable press release distribution. Download your free copy of the Beginner's Guide to Writing Powerful Press Releases here: http://www.ereleases.com/insider/beginnersguide.html