"Image is everything" is a quote that's been around for decades, but never has it ringed more true than in today's world. As a result of social media, your image reaches more people, more often, than ever before. Think about it, your image used to comprise print ads, maybe some billboards, newspaper articles, and whatever coverage you got on TV ads or the news. Your image was basically what you made it. No one else really had much say in how you were portrayed. Sure there was always some negative press, but it wasn't exactly easy for people to spread negative things about your brand.
Yeah, that's totally changed.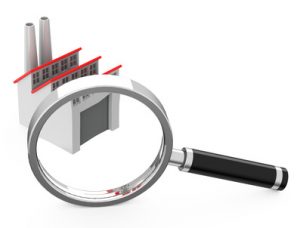 These days, your image is much more a two way street. In fact, I'd say it's more like a 10 lane highway with lots of entrances, exits, overpasses…you get the picture. See, while you might be trying to push your brand with one avenue, you have people pushing it in a million other ways through Facebook, Twitter, Reddit, and a million other web 2.0 sites.
Suddenly an angry customer isn't just reaching their family and friends. Suddenly that angry customer is telling the whole world about how crappy you are. Think that doesn't sting? Think again.
You Need to Take a Closer Look at Your Online Image
The fact is that it's time for you to stop and perform an online image audit. What does that mean exactly? Well, in other words, you need to carefully analyze what's currently online in relation to your business. This includes:
Your content—What are you saying about your company? What sort of message are you sending? Is your message consistent through all online channels? Or do you offer conflicting messages in different places?
Social media—What is being said about you on different social media sites? Are pissed off customers spreading negativity? Or are brand ambassadors building you up?
Online review sites—How are you stacking up against other companies on review sites like Yelp? Are your ratings high? Have some people posted some negative reviews that are dragging you down?
Of course, this one time audit is only a small portion of what you need to be doing. View it as the first step towards brand monitoring. Successful online branding requires that you constantly know what's out there about you. That means you're checking social media for all signs of our name on a recurring basis. You can do this through a few different services including Google Alerts, Hootsuite, and Social Mention. All of these services will notify you when your company pops up in different conversations online.
What Next?
Once you figure out what's being said on all fronts, you can form a plan on how to deal with it. Monitoring is only half the battle. You also have to manage your reputation. So if you find people are spreading negativity about you, you have to carefully choose how to diffuse it. Should you confront them? Should you direct message them to discuss? Or should you let your brand ambassadors handle it? Moreover, should you simply ignore it? These are questions you have to ask—and there's no easy answer. Depending on the situation, you may need to react differently. For more info on how to keep track of how your brand is doing online, check out this older post.
When's the last time you stopped and performed an all out brand image audit? Tell us about it in the replies!
This article is written by Mickie Kennedy, founder of eReleases (http://www.ereleases.com), the online leader in affordable press release distribution. Download a free copy of the PR Checklist – a 24 point list of Press Release Dos and Don'ts here: http://www.ereleases.com/prchecklist.html