Reading the title of this post, you're probably perplexed. Maybe you even think I've gone crazy. You might be saying to yourself, "What possible upside is there to someone posting a negative review about my company online?"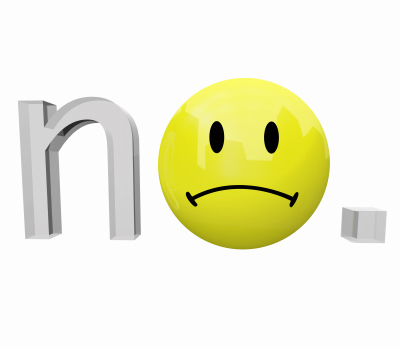 Well, call me crazy or call me an optimist (I prefer the latter), but while I'd certainly never want to get a negative review posted about my company, I do believe that if it does happen, you can extract some positives from the situation.
Here are some of the positives that can come from getting a negative review posted about your company online.
It gives you the chance to showcase your customer service — When someone says something nasty about your company on Facebook, Twitter, Yelp, etc., you have just been given the opportunity to show that person and everyone else how great your customer service is. Instead of responding negatively, you have the chance to be a problem solver. Apologize to the customer for their bad experience, and find out what you can do to rectify the situation. This shows them and everyone else how much you care about your customers and how far you'll go to make things right.
It makes you look real — When a business only has amazing reviews, it looks a little suspicious. No company has a 100% satisfied customer base. So when every review is positive, others might think your reviews are fake or you're deleting your negative reviews. It just doesn't look right. As long as the overwhelming majority of your reviews are positive, a negative review here or there won't hurt you, especially if you respond to it properly.
It gives your customers a chance to stick up for you — If you have a loyal customer base who loves your company and someone comes along with something nasty to say, there's a good chance that your customers will stick up for you. Think about the kind of loyalty that Apple has. Whenever someone says anything remotely negative about an Apple product, their fanboys come out of the woodwork to stick up for their favorite brand. That's the kind of loyalty you want from your customers.
It gives you a chance to learn and improve — Believe it or not, your company isn't perfect. That's okay. No company is. Instead of getting upset at negative reviews, learn from them. Incorporate that feedback into your business so you can be better at what you do. And bonus: doing so shows your customers that you really are listening to them. That's how you create a loyal following.
What are some other positives that can come from negative reviews? Share your thoughts by commenting below.
This article is written by Mickie Kennedy, founder of eReleases (http://www.ereleases.com), the online leader in affordable press release distribution. Download your free copy of 7 Cheap PR Tactics for Success in Any Economy here: http://www.ereleases.com/7cheaptactics.html