Most of the talk in public relations revolves around online something or other – which, of course, makes sense. Social media is still the talk of the town as it's the hot new ticket to reach zillions of new folks practically instantly. Although it's getting on in years now, social media still feels "new."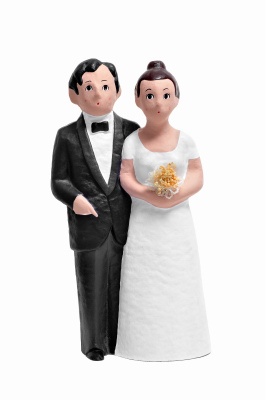 However, woe to the PR pro who forgets the outside world exists! While it may seem like social media and other online strategies are the only means of success, it's definitely not true. So while it's true that customers can now log on and see your restaurant's menu instead of wandering by your restaurant and smelling your brewing coffee, or they can search out your hours on Google rather than giving you a call to hear your cheerful greeting, many "offline" PR strategies work just as well as they did before the web ever existed!
A Marriage of Two Worlds
It's no secret most of the world is online these days. Whether they're on the computer at work, goofing off on their tablet at the coffee shop, or playing on their phone while they sit in their friend's car, people always seem to be connected somehow.
But that connection isn't the whole story. There is still a ton of real, live human communication going on every day, even though it doesn't exactly make the news. And this is the communication you should be using to drive business to your company and grow your base.
Luckily, both online and offline PR work roughly the same way. The end result is a customer or future customer walking away from the interaction happy and willing to buy something from you at some point. So it's not like one way is Greek and the other is Japanese – it's more like two dialects of the same language.
Making the Marriage Work
Like any good marriage, making it work takes, well, a lot of work! For example, let's say your company's plan is to focus on interaction with Facebook as well as doing live charity events around your city.
At first, they seem like they might be at odds. But quickly ideas spring up: take pictures of events and tag friends you meet, post on Facebook when the events will be and offer discounts for those who show up, create banners for the event that have your Facebook page on it. Event planning resource: 15 Types of Events Your Business Can Host
It's easy to see how this takes a little bit of work on everyone's part to make it happen. Plus, social media types may not necessarily be great at offline PR and vice versa. So not only do you have to really work at the cross promotion, it's also important to pick the right folks for the job!
If you can get it work for you, though, the marriage of offline and online PR can be extremely effective. There's just something to be said about meeting members of a company in person that speaks volumes to customers, especially in your community. When the conversation continues online, you know you've got a real chance at a life-long customer.
Have you tried to mix both offline and online PR strategies? How effective was the campaign?
This article is written by Mickie Kennedy, founder of eReleases (http://www.ereleases.com), the online leader in affordable press release distribution. Grab three ebooks, including My Facebook Formula, a free report on Facebook and why you should be using the largest social network for your business, here: http://www.ereleases.com/insider/freebooks.html