We've all been guilty of it at one point. We write one press release and distribute it to a range of media outlets — newspapers, TV, radio, blogs, etc. And when we don't get the results we hoped for, we wonder why.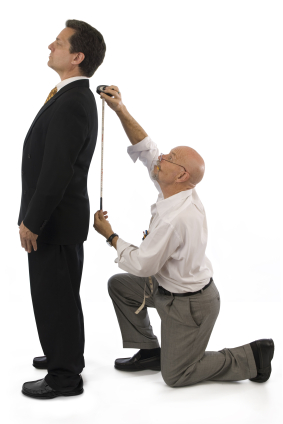 The answer is usually quite simple. Often times, general press releases just don't cut it. That's because someone who blogs has different needs than a TV producer, just like newspaper editors have different needs than a radio producer.
If you want your press releases to truly be effective and grab the reader's attention, you need to tailor them to meet the unique needs of each segment of your audience.
Want some examples of what I'm talking about?
Let's say you want to get on TV. TV is much different than any other medium. That's because TV is a visual medium that requires a visual approach from you. It might not be enough to have a good story. You need a story that will look good too and make for a great news segment.
On the other hand, radio is driven by sound, so you need to focus your efforts on creating short, memorable sound bites that do a great job conveying the heart of your story.
And then you have blogs and online mews outlets. The internet moves fast, really fast. Stories that were popular yesterday are long forgotten today. Stories are quickly read, shared, archived, and forgotten, and readers have a very short attention span online.
What does this mean for you? Your press releases need to be timely, concise, and interesting. Keep your sentences and paragraphs short, and build your story around an angle that drives readers to want to share it with others.
The bottom line is this. Every news outlet is different, and the people you're trying so desperately to woo are all starved for time. Get your story across quickly and in a manner that appeals to their unique demands. If this requires changing the angle of your story so that it's more relevant to that particular news outlet's audience, so be it. Do whatever it takes to make your press release the best match for each segment of your target audience.
Do you tailor your press releases to your audience or just send out one general press release to everyone?
This article is written by Mickie Kennedy, founder of eReleases (http://www.ereleases.com), the online leader in affordable press release distribution. Grab your free 160-page copy of the Big Press Release Book – Press Releases for Every Occasion and Industry here: http://www.ereleases.com/insider/bigbook.html