Here on the PR Fuel blog, we spend a lot of time offering tips for press release writing, covering everything from how to hook editors with strong openings to fact checking your press release. Today, I want to go in a little bit of a different direction. I want to talk about not writing press releases. More specifically, I want to discuss the situations when you shouldn't write a press release because it's a waste of your time.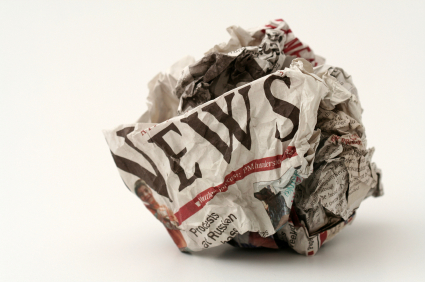 There are three times I can think of when publishing a press release is a bad idea. If you can think of other situations, leave a comment and add to this list.
1. You're only concerned with SEO – I'm probably going to get some flak for this, but I don't think your main reason for writing a press release should be to score some backlinks and increase your search engine presence. Yes, optimizing your press releases is important, and yes there are a lot of SEO benefits to be gained with press release distribution. But when you start publishing press releases just for SEO, you almost always end up sending out high volumes of low quality, poorly written press releases. And they almost always end up on "free" press release websites where they get no attention.
2. You have nothing to say – A while back, PR Fuel published a collection of press release topic ideas. If you ask me, there's almost always a story to be told. But some businesses don't know how to find those stories, and they don't have anything important to say. As a result, they end up sending out a boring, lifeless press release that stands no chance of getting picked up. It's a total waste of time.
3. You don't have a plan – The main reason PR campaigns fail is because there isn't a plan. You can't haphazardly send out press releases every few months and expect to suddenly end up on a couch across from Oprah. You need to have a plan and goals. Every press release should serve a specific purpose, and you need to be committed to long-term press release distribution. That's how you get results.
When are some other times when you shouldn't send out a press release?
This article is written by Mickie Kennedy, founder of eReleases (http://www.ereleases.com), the online leader in affordable press release distribution. Download your free copy of 7 Cheap PR Tactics for Success in Any Economy here: http://www.ereleases.com/7cheaptactics.html