Everyone knows what podcasting is, but many businesses are still overlooking it. As portable audio devices (like the iPod) become more ubiquitous, podcasting becomes even more important as it allows you to reach your target audience while they're on the go.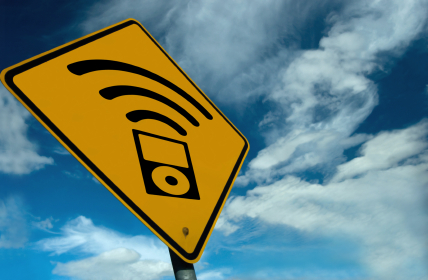 Still not sold on the idea of podcasting? Keep reading. You'll find out more about the benefits of podcasting and some tips for creating your own killer podcast.
Benefits of Podcasting
The reasons to start podcasting are far too many for me to cover in this blog. However, let's just focus on a few of the main benefits you can experience through this exciting medium.
Reach a new audience – With podcasting, you can reach people that you wouldn't be able to reach with blogging, social networking, and traditional advertising. You can place your podcast on iTunes and other digital stores where an entirely new audience awaits you. Remember, not everyone likes to read blogs, so podcasting adds another option of consuming media, maximizing your exposure.
Build your authority – With podcasting that highlights your expertise, you can build authority in your field and gain the trust of your audience. Focus on providing listeners with your unique perspective, and always push the boundaries to establish yourself as a thought leader.
Create relationships with your target audience – By adding a voice to your brand, you become more than a logo and an anonymous blogger hiding behind a computer screen. Podcasting adds a human element, and it allows listeners to feel like they know you. Adding an interactive element to your show (more on that later) can help take these relationships to the next level.
Cheap promotion of products and services – Putting together a quality podcast is cheaper than you might think. All you need is a decent microphone and the right software, and you can put out a professional product that can be used to build your brand and to promote your products and services.
Tips for a Better Podcast
Now that you know the benefits of podcasting, let's talk about what it takes to put together a quality podcast that keeps listeners interested and coming back for more.
Create an interactive element that gets listeners involved – Earlier, I briefly touched on the benefit of adding an interactive element to your show. Getting listeners involved helps you connect with them on a deeper level, and it also gives them a sense of ownership in your show. Even if your podcast isn't live, you can still make it interactive by allowing listeners to email questions or leave voicemails that you respond to on your next show.
Add production value – Dressing up your show with some bumper music (music played at the beginning and end of segments) can go a long way to making your podcast sound more professional. Just listen to any of your favorite radio talk shows, and try to mimic their sound. Again, it doesn't take a lot of fancy equipment to put out a quality product.
Always prepare for your show – The phrase "Content is king" applies to podcasting as well. Always make sure you're prepared before you sit down in front of the microphone. You need to know exactly what you're going to talk about, and you should have detailed notes so you aren't just winging it. If you're interviewing a guest, make sure to prepare fully by learning all about them and coming up with compelling questions.
Do you use podcasting for your business? Why or why not? Share your thoughts in the replies.
This article is written by Mickie Kennedy, founder of eReleases (http://www.ereleases.com), the online leader in affordable press release distribution. To subscribe to PR Fuel, visit: http://www.ereleases.com/prfuel/subscribe/.