Who would you trust more with your money? Someone you read about, or someone who you can see and whose voice you can hear? When people make the decision to retain your company or buy your product, they are making the decision to trust you with their money. No matter what industry you are in or what niche you fill, you have competitors out there.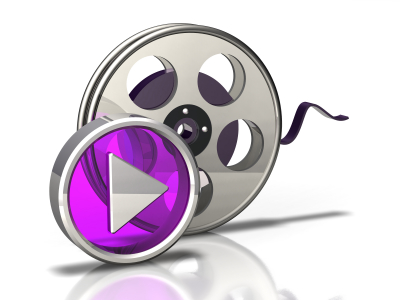 Can a Video Commercial Level the Playing Field?
If your competitors come off as more trustworthy and credible, then they will likely win the business you seek. Of course, it's impossible in these days of globalization to introduce yourself to every potential customer for your product or service, but there is one substitute for a personal introduction, and the big companies with their huge advertising budgets have been doing it for years. It's making a video commercial.
They say a picture is worth a thousand words, and a video can be worth many more than that. Instead of asking a potential client or customer to read about you on your website, you can show them who you are and tell them about your services using a video. Here are a few tips that successful business owners have utilized to create attention-grabbing videos:
Production Value Counts, But So Does Heart – We've all seen those amazing Super Bowl commercials, but one dedicated business owner sitting in front of his web cam can make a video that will have the same effect as a million dollar commercial – sales and name recognition.  No matter what your budget, a video about you, your company, and your products and services can convey your mission and dedication to your clients and customers in a way that mere words often cannot.
Keep it Simple – Many people become overwhelmed by the thought of appearing on camera. They feel they must script a clever ad like something out of Mad Men or come up with a mascot or slogan. But if a gimmicky ad doesn't feel right, you can simply sit down and tell potential clients and customers a little about your business and what sets you apart from the crowd. Don't let stage fright scare you away from a powerful way to publicize your business.
Watch the Length – Most people can rattle on and on about their business, but customers generally want a brief overview before making a decision. Keep your video to a few talking points instead of an in-depth tutorial on your company.
Post it Widely – With the plethora of free video posting sites around the internet these days, there's no excuse for your video to languish away on your website. Post it on YouTube and Viddler, and also business video directories like BizFlick. Your town, metropolitan area or industry may also have a special directory site where you can post your video.
When you use a video to advertise your company, you allow potential customers to see you, your company, and your products firsthand. You can't fly around the world and shake hands with every potential customer, but introducing yourself through a video is a great substitute.
This article is written by Mickie Kennedy, founder of eReleases (http://www.ereleases.com), the online leader in affordable press release distribution. Download your free copy of 7 Cheap PR Tactics for Success in Any Economy here: http://www.ereleases.com/7cheaptactics.html