Your enemy is behind the gated walls, firmly entrenched, ready to wait out your attack forever. You're the General in your tent, battalions waiting for your commands. Instead of a frontal attack costing lives and money, you decide to hunker down for a good old fashioned psychological battle.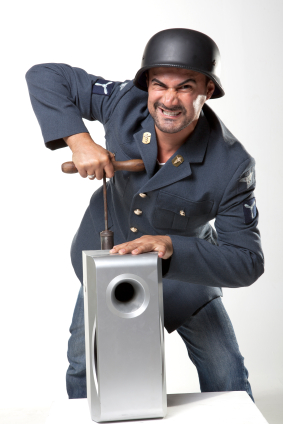 Is this war … or public relations?
Campaigns
There's definitely a reason it's called a public relations "campaign." As much as we like to pretend it's not, the field of public relations is often about walking the fine line between suggestion and flat out coercion. Often, this can easily be seen as a type of warfare, one between you and a resistant public!
Of course, manipulation is never our aim, as we then enter the scary realm of propaganda. But with warfare in mind, is there anything we can learn from the battlefield?
Open the Gates
Using the example from the opening, the aim isn't to crash the walls and enter their city, but instead to get them to open the gates and come join your cause! In an ideal campaign, everyone ends up friends. This is the main difference between war and what we do.
So, consider the materials you're using for your campaign. Are they geared towards bringing everyone outside the gates? Or do they separate your audience into groups, making some feel they've been excluded, and therefore stuck behind those impenetrable walls?
Convince your customer base the only choice they have is to join your side, but do it in a way where they are the ones making that fateful decision. Remember, convince, not coerce!
Communication
In the past, militaries have dropped propaganda messages over the enemy's encampments and strategic strongholds. Soldiers who picked it up and read the message would ideally come to understand the other side's frame of mind and possibly reject their own side and give up.
Whatever your message is, the mode and media you choose to send it out to the public is just as important. Whether it's social media, or a viral campaign, or whatever you choose, make sure to consider the audience that will receive the message. If you're running a campaign that includes tech-heavy speak and videos, continuously posting on the family-oriented and generally tech-unfriendly Facebook might not be such a good idea.
With the right message and mode of communication, you can win the game of psychological warfare against your potential customers. Soon they will open the gates and you can welcome them with open arms with nary a volley fired!
This article is written by Mickie Kennedy, founder of eReleases (http://www.ereleases.com), the online leader in affordable press release distribution. Grab three free ebooks, including the Big Press Release Book and Twitter Tactics, here: http://www.ereleases.com/insider/freebooks.html