The time around a product launch is exciting for businesses. A successful product launch can take your company to an entirely new level. It can help you attract more customers, earn more money, and expand your business.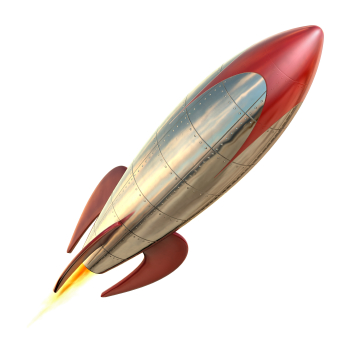 Unfortunately, not all product launches are so successful. In fact, more times than not, launches turn into serious duds, dragging the business down and, in some cases, leading to the demise of the company.
The good news is from all of these failed product launches, there are lessons to be learned. By avoiding the product launch mistakes of those before you, you just might be able to pull off a successful launch.
1.     Not planning for the launch – A lot of companies put so much time and effort into developing their product and getting it ready for market that they completely forget about creating a marketing strategy for the launch. After all, you can't just throw your new product out there one day and suddenly expect people to lineup to buy it. You have to build a buzz for the release of your new product, and you have to reach out to your target audience to give them all the info they need to get excited about your product.
2.     Ignoring the power of press release distribution – Product launches and press releases go hand in hand. Sending out a press release announcing your new product can help you get important media coverage so you can garner the interest of potential customers. When writing your press release, make sure you answer the who, what, when, where, why, and how questions, and focus on key messages that let journalists clearly understand what makes your new product special. Just be sure to stay objective as you don't want the press release to read like an advertisement.
3.     Rushing the product to launch before it's ready – Whenever you have an idea for a new product, it's understandable to want to get the product created and out in the market as quickly as possible. However, too many companies let their excitement get the best of them, and they end up sending the product to market before it has been perfected. You see this happen a lot with electronics. Remember when the XBOX 360 came out? Weeks after its release, customers were complaining that their systems would just freeze up and stop working (Red Ring of Death). Don't let this happen to you. You don't have the resources Microsoft has to overcome these glitches. Your product launch needs to be perfect.
4.     Not clearly explaining the benefits of your product – Just because you think there's a need for your product doesn't mean your customers will realize this. You need to make sure your target audience understands what makes your product special. They need to know the benefits they'll experience when using the product, and they need to be excited enough about these benefits to buy your new product.
What are some other product launch mistakes you've seen?
This article is written by Mickie Kennedy, founder of eReleases (http://www.ereleases.com), the online leader in affordable press release distribution. Download your free copy of 7 Cheap PR Tactics for Success in Any Economy here: http://www.ereleases.com/7cheaptactics.html