During my years of offering press release distribution services, I've seen firsthand what it takes to be successful. Today, I want to share with you the 7 key components you need to have in place if you want to get results with your press release marketing.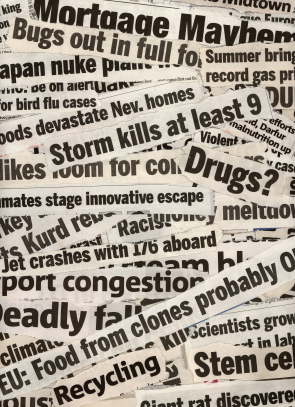 1. Commitment to long-term distribution – In the past, I've talked about the magic bullet theory of public relations. This theory says that all you need to get the attention of journalists is one press release. Of course, that's a load of BS. Just one press release will almost never get the job done. Many journalists don't really trust companies they don't know much about, so you have to work on building familiarity with them. That's where long-term distribution can help. By sending out press releases on a regular basis, you earn name recognition and increase your chances of getting coverage.
2. Knowledge of the journalists you're targeting – Too many companies take the scattershot approach to distributing their press releases. They send it out to every journalist they can find contact info for, regardless of whether or not that reporter is a good fit for the story. Before you send out your press release, you need to have a list of reporters who cover your industry. Those are the ones you should be targeting. Don't waste your time on irrelevant pitches.
3. An actual plan – Don't make up your plan as you go along. Playing things by ear will get you nowhere fast. You need to come up with a sound PR strategy that includes goals, plans for reaching the goals, and standards for measuring your results. Every press release you write should be designed to help you get closer to reaching your goals.
4. Knack for finding newsworthy angles – One of the most common complaints I hear is "Our company doesn't have any news to write about!" Almost always, this is wrong. There's always a story, you just have to know where to find it. Check out these 64 press release topic ideas to get your creative juices flowing.
5. Strong headlines that suck readers in – The headline of your press release usually makes or breaks the deal. A weak headline will land your press release in the trash, but a strong one could catch the eye of a busy reporter. Here are some good tips for writing catchy press release headlines.
6. No distribution on free websites – First off, free press release distribution isn't really free. Finding the right directories and uploading your press release on each of them takes several hours. I'm from the "time is money" school of thought, so I hardly consider this a free form of press release distribution. What's worse is these sites just don't work. Your press release won't get sent to reporters; instead, it just sits on a low-ranking directory with thousands of other press releases.
7. Follow up skills – Reporters are a busy bunch. So, even if your press release is truly great, they may wind up looking at it and forgetting about it. That's why you need to know how to follow up. This helps you remind the reporter about your story, establishing rapport and keeping your company on the reporter's mind.
Are there any other points you'd add to this list? What have you done to be successful when distributing press releases? Share your thoughts by leaving a comment.
This article is written by Mickie Kennedy, founder of eReleases (http://www.ereleases.com), the online leader in affordable press release distribution. Grab your free copy of the Big Press Release Book – Press Releases for Every Occasion and Industry here: http://www.ereleases.com/insider/bigbook.html