When people think intern, they think of a life of glamour, mystery and intrigue. Just kidding. They think of fetching coffee for execs and peeking over the walls of cubicles trying to overhear vital career tips in between making copies and answering phones. But with research and perseverance, a public relations intern can capture some of that PR glamour, all the while making sure she wants to deal with her fair share of PR drudgery for the rest of her career, too.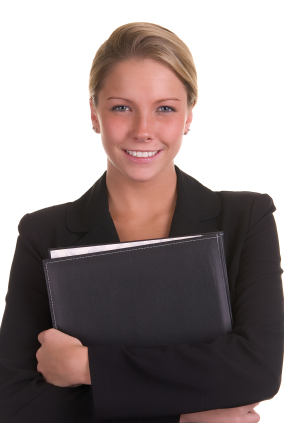 The point of an internship in public relations is for the intern to find out the ins and outs of PR in low-risk environment. In the worst case scenario, she realizes that PR is not for her while still earning college credit and avoiding the resume stigma of quitting a job. In the best case scenario, she learns hands on skills and makes vital contacts that will help her flourish in a PR career of her own one day. Either way, the worst risk of a PR internship is spending a semester in misery, while the potential reward is boundless.
That said, the key to finding the right PR internship is to remember one simple phrase:
An internship is a learning opportunity for you.
When searching for an internship, the aspiring PR pro should look not at the biggest agency she can find, or the most prestigious company, but at the organization that can offer her an internship most in line with her future career goals. While an internship at one of the Top 5 PR agencies might impress a future hiring manager, if the intern spent all her time there stuffing envelopes, then she didn't exactly come away with the tools she needs for later success. And in the end, its measurable results – not a famous agency's name on a resume – that seals a PR pro's good name.
To make the most of an internship, there are three major questions a potential intern should ask of her employer:
1.)   What Will I Be Doing? – Will the intern get to write press releases, create brochures, meet clients and the press, and participate in PR campaigns? Or will she watch from the coffee cart?
2.)   What Will I Get Out of the Internship? – This is a fair question for an intern to ask, and a big red flag if the potential employer is unable to answer it. There are some companies in any industry that hear the word "intern" and think only "free labor." Will you learn the art of PR writing? Get to assist with planning an event? Maybe make some press contacts of your own?
3.)   Who Came Before Me? – Have internships with this company transformed into job offers on down the road? Keep in mind that future job opportunities are more likely at big firms than at smaller ones, who may have limited hiring resources.
The secret to getting the most out of a PR internship is designing the experience around your goals. If you know you want to be in PR, but are unsure of your overall focus, then trying to snag an internship with one of the big PR agencies might be the thing for you. It will give you plenty of opportunities to work on different types of projects, all the while making plenty of diverse contacts. On the other hand, if you already know where your passion lies – whether it's working for social justice non-profits or in the world of high fashion – go ahead and target your internship search toward your niche. If you play your cards right, your internship isn't merely six months of fetching Evian from the fridge, but the first step in your life's work.
This article is written by Mickie Kennedy, founder of eReleases (http://www.ereleases.com), the online leader in affordable press release distribution. Download a free copy of the PR Checklist – a 24 point list of Press Release Dos and Don'ts here: http://www.ereleases.com/prchecklist.html