Want to make your PR life easier? Of course you do – the simpler all your processes are the more you can get done in a day. The more you get done the happier you/your boss/the CEO/whoever is which also makes your life easier. 
In this busy world many people have stepped up to help you achieve all you can in no time flat. Here is a list of some apps you should pick up for your mobile devices so you can what you need on the go.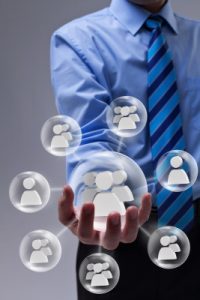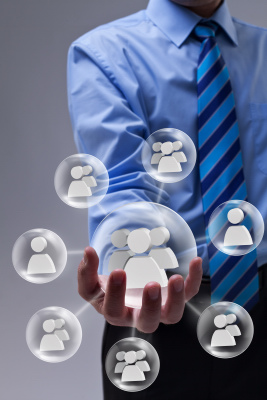 1. LogMeIn 
While you're out and about talking to new clients, putting out fires, and having lunch meetings, you accidentally left some important files on your computer. While you could always just tell the new client you'll send them later, that doesn't exactly make you look professional.
Instead, connect to your laptop or PC with LogMeIn. It's an app that connects your home computer to your Android or iPhone so you can perform all sorts of tasks, including picking up files you forgot. 
2. GoToMeeting 
All your team members are spread across the city you work in. You realize that there's something incredibly important you need to discuss with them. Should you text message everyone in the hopes that the discussion will make sense or call them and hope you don't talk over everyone?
That's a pain, so just pick up GoToMeeting, an app that lets you hold a meeting over your mobile device. You can work on spreadsheets, mockups, reports, whatever else you need to work on so you don't miss out on a big opportunity. 
3. Pulse 
News doesn't stop when you're out and about. Things are happening 24/7 and you need to be able to keep up with them. Pick up Pulse to check out all your favorite blogs, news aggregators, social networks, and newspapers all in one place.
You can share right from your device on any of your social media networks or just save the story for later when you get back to the office or home. Pulse actually experienced a big jump in users when Google Reader shut down so it's a great alternative if you're looking for one. 
4. Evernote 
Like the news, your brain doesn't stop thinking of amazing ideas when you're out meeting clients or having coffee with a colleague. The last thing you want to do is to try and remember everything; you're bound to forget something great and miss out on a huge opportunity. Instead, grab Evernote for all the note-taking power you'll ever need. Best of all, it works with almost every device out there. 
5. Fantastical 
We all know you struggle with keeping up with all your appointments. You have the four client meetings in the morning, the luncheon with the CEO in the early afternoon, then the rest of the afternoon is for various design meetings. After that, you have a life to live with loved ones! How are you supposed to keep up with that?
With Fantastical for iPhone, that's how. It's an extremely intuitive calendar app that integrates with your other calendars and even Facebook. Never miss a meeting or appointment again!
What's one app you can't live without?
This article is written by Mickie Kennedy, founder of eReleases (http://www.ereleases.com), the online leader in affordable press release distribution. Download your free copy of 7 Cheap PR Tactics for Success in Any Economy here: http://www.ereleases.com/7cheaptactics.html