Guest blogging is beneficial in many ways. It allows you to reach a new audience, and it's useful for link building. You can also build your authority through guest blogging.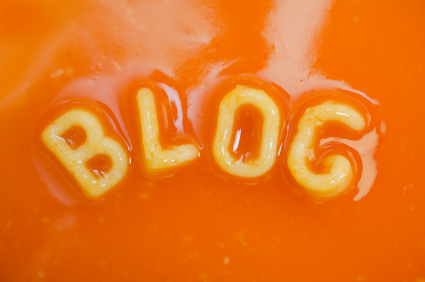 Now that you know the benefits, the next step is to discuss how to get guest blogging opportunities. I've come up with a list of tactics that have worked for me. Please add your own tips by leaving a comment.
Link out to other blogs in your niche – Any time you link out to another blog in one of your posts, the author of the other blog will be alerted with a trackback. This is an excellent way to put yourself on their radar. There's a good chance that they'll follow the link back to your blog to see what you had to say about their post. Linking is an effective tool for building relationships with other bloggers in your niche.
Comment regularly and interact with the author – One of the great things about blogs is that it allows readers to interact with the author. It's this community aspect of blogging that sets it apart from other forms of information sharing. Take advantage of this by commenting regularly on other blogs. Now, don't leave short comments that add nothing to the conversation like "Good post" or "I agree." Instead, dig deeper with your comments by adding your unique insight and asking important questions. This will make you stand apart from the others leaving comments, and it will capture the attention of the blogger.
Search on Twitter – In addition to further building your relationships through Twitter, you should also regularly search Twitter for guest blogging opportunities. Many bloggers will Tweet out requests for new content for their blog, giving you an opportunity to get your name out there. Use Twitter Search to look for these opportunities.
Use My Blog Guest – My Blog Guest is a community built solely for guest bloggers. On this website, blog owners and guest bloggers can connect to help each other out with fresh, new content.
Just ask if you can submit a post – Once you've started to build a relationship with a blogger, just flat out ask them if you can submit a guest post to their blog. It's a good idea to have a topic in mind so you can make a better pitch. This technique has worked for me on many different occasions.
Tips for Guest Blogging
You've landed a guest blogging opportunity. Now what? To maximize the benefits of guest blogging, you need to make sure your guest post hits it out of the park. Here are some tips for effective guest blogging.
Don't be self-promotional – Sure, the ultimate goal of getting a guest blogging opportunity is to get your name out there, but that doesn't mean you should treat it as a chance to advertise. Resist the temptation to promote yourself, and instead focus on providing quality content that compels readers to learn more about you.
Get a link back to your website – A standard policy in guest blogging is that the guest blogger gets a link back to his or her website. Usually, this comes in a brief box that gives some background info on the guest blogger. Make sure you get a link back to your website, and if possible, use keyword-rich anchor text for SEO benefits.
Study the blog before writing – Spend some time learning about the blog you'll be submitting to before writing your post. Who is the audience? What type of content do they seem to respond to? Consider all of these things so you can craft a post that will connect with the readers.
Provide your best content – It goes without saying, but I'll say it anyway. First impressions are everything. If you want readers to follow you back to your blog, you need to give them content good enough to justify this action. Make sure you submit the very best content that you're capable of writing.
Interact in the comments – If readers comment on your guest post, make sure you respond with thoughtful comments of your own. This is a good way to build rapport with the community, and it can earn you new readers to your blog.
Do you guest blog? What tips would you add to this list? Share your thoughts in the replies.
This article is written by Mickie Kennedy, founder of eReleases (http://www.ereleases.com), the online leader in affordable press release distribution. To subscribe to PR Fuel, visit: http://www.ereleases.com/prfuel/subscribe/.