So the days of writing a press release for the sole purpose of SEO have come and gone. Easy come, easy go, as the saying goes. No longer is it advisable to craft a press release for the simple hopes of getting a little link juice out of it. For shame.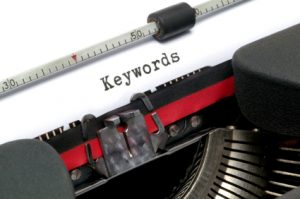 But I would argue that it was never advisable to do so.
The truth is that, even when Google may have been giving you something for those links, just churning out garbage releases to get a backlink always was a shortsighted plan. In my opinion, it did more harm than good. Not only did it help pollute the internet with so many crappy press releases that it's gotten difficult to sift through the garbage, but it also watered down many companies' messages and strained relationships with reporters (who would take a company seriously that posted weekly press releases dealing with the same non-news topics?).
But of course, that doesn't mean the press release is dead. It just means we need to get back to the basics and write solid, newsworthy releases for their original intention—to get the media to pick up on the stories and share them with the world.
However, be careful to note—that doesn't mean we throw all the SEO best practices we have learned out the window when we write press releases. We've acquired some tools and tricks over the last few years that still have merit. Tips and tools that can help us.
Case in point—keyword research.
If You Aren't Researching Keywords Before Writing Your Release, You Should
I know, I know. It sounds…contradictory. In one breath I say you should not be writing press releases for SEO, but then I say you need to do your keyword research first, a fundamental step in writing for SEO. Understand this—just because SEO isn't your goal for press release writing doesn't mean you shouldn't be following best practices. And current best practices still dictate that keyword research is important.
However, keyword research, the way we should be going about it, has changed over the years. This Moz post does a great job of explaining that. In short, the days of finding an individual keyword and optimizing all around it are over. Google now targets concepts more, ideas surrounding keywords. So a keyword is simply a starting point. Google wants to try and figure out what sort of content a person might be looking for when searching for a particular keyword.
So for example, if you search "fix drainage issue in backyard" Google may think you are looking for a local company that can handle that for you, so they may send back a list of them. Or perhaps you are looking for info on installing French drain systems (a common fix), so they may send back info on those. They are trying to match search with intent.
What does that mean to you? Well, you really need to think about long tail keywords that make sense for the story you are providing. What phrases and terminology would someone use who is searching for information like your news event provides?
Once you figure that out, make sure you use those terms in your release.
Does that mean searchers will come across your release? Probably not. However, it will help focus your writing and in turn will help those writing about your news focus their keyword terminology. Then their articles about your news will get found, giving you the media attention you want.
Do you care about keywords anymore when you are writing your press releases? Tell us about it!
This article is written by Mickie Kennedy, founder of eReleases (http://www.ereleases.com), the online leader in affordable press release distribution. Download a free copy of the PR Checklist – a 24 point list of Press Release Dos and Don'ts here: http://www.ereleases.com/offer/prchecklist.html