When we're spreading the word of our latest business ventures or innovations we naturally want the whole world to hear about it at once. So when sending out press releases and the like, you immediately jump to the big newspapers like the New York Times and TV stations like CNN.
Look, it's good to dream big. But this is just unrealistic. If you only concentrate on the big outlets you run the (huge) risk of never getting picked up. Sure, CNN has a lot more time to cover a news story as they run 24 hours a day, but they still have limited space. When it comes down to it, your little business story might not be suited for them.
This is why it's important to remember the "little guys" when it's time to promote your new venture. There are a ton of opportunities you could miss out on otherwise.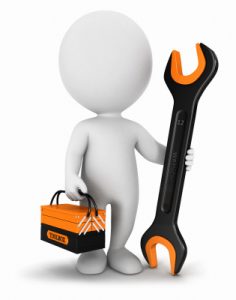 Remember Your Audience
Keep in mind when starting out your newest campaign that not every business is going to operate on a national level. And of course I'm exaggerating in the above examples; you probably won't contact CNN and the New York Times for your press release.
However, in every town there are big guys and little guys. For every Atlanta Journal Constitution there is the suburban Marietta Daily Journal or even the alternative press Creative Loafing magazine. Each has their own readership and their own unique voice, just like your customers.
If your customers are more creative and a little younger, they probably won't read a daily newspaper like the AJC. Instead, they'll be more likely to see a story about you in the Creative Loafing paper, which usually skews younger… and is given away for free in areas where a younger crowd usually hangs out.
If you just concentrate on the major publications, you'll miss out on this opportunity. Instead of the smaller crowd you'll attract with the smaller publication, you would gain zero new customers just trying for the big guys. 
Not a Lot of Extra Work 
The thing with going for small and big publications is there isn't a ton of extra work involved. It's not like there's a giant difference between Creative Loafing and the AJC; they're both full of journalists, editors, and interns that are looking for a good story.
So the basics are still the same. Don't be pushy. Talk to journalists as humans and not as a means to an end. Do some research into the journalist's history and other works. Make sure to ask if they need a favor from you so that in the future they'll return that favor.
Not exactly a ton of work. This way you can try to get the right publication for you and your business instead of focusing on just the big ones who may end up ignoring you for bigger stories.
Do you typically have success with, small, medium, or large media outlets?
This article is written by Mickie Kennedy, founder of eReleases (http://www.ereleases.com), the online leader in affordable press release distribution. Download a free copy of the PR Checklist – a 24 point list of Press Release Dos and Don'ts here: http://www.ereleases.com/prchecklist.html