Though it just seemed like a funky add-on in the beginning, Google Plus' "Hangout" feature quickly became one of the most talked about features. This was no doubt due to the ingenuity and creativity of the social media site's users, as they quickly turned what was a simple Skype-style chat window into a full-fledged social experience.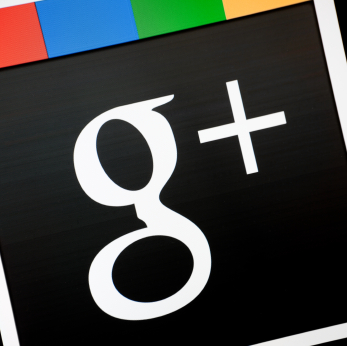 Immediately, business owners around the 'net started to ask themselves, "How can we take advantage of this?" And indeed, if Google Plus manages to stick around for some time, we'll surely see some more innovation. Let's take a look at some ways you can utilize the Hangout feature to its full potential.
Involving Customers
Google Plus' Hangout feature is the natural next step in the evolution of social media, especially when it comes to full interactivity with fans and customers. First, we had sites like Facebook that let you set up a fan page and talk back and forth with people interested in your business. Then came Twitter, which really skyrocketed celebrity and business culture with direct messages to Ashton Kutcher and Bank of America both possible.
Now, Google Plus gives you a face to face interaction with your fan/customer base. Shortly after Google Plus premiered, Mark Hoppus of the band Blink 182 held an open chat with fans of the group. Anybody could get in, as long as there was room – obviously, it quickly filled up.
Speaking of music, I've seen a few bands hold Google Plus concerts for their fans to enjoy. They set up a live stream and let anybody wander into the Hangout to watch them perform. It was just like a concert, though I'm sure the beer was way cheaper.
Surely there are ways your business can involve your customers through Hangout. Want to hold a quick focus group to get an idea what everyone really thinks of your product? Maybe you're trying to brainstorm ways to take your company to the next level, and not sure where to tweak things. Talking to your fan base may give you a different perspective so you can make that change.
Business & Networking
Aside from your customers, there are plenty of ways you can use Google Plus Hangout for your business. Your employees and colleagues are probably all on Plus, and if they're not, they should be! This can lead to a drastically different work environment for your company, especially if you have regularly scheduled meetings.
For instance, if the members of your team are constantly in and out of the office or in places abroad, it's not the easiest thing in the world to get a meeting together. With Google Plus, your team can pop in and out of the meeting with no problem at all. If something comes up, they can easily "mute" the camera so as to not interrupt. When they're done, they just unmute and rejoin the conversation.
It doesn't just have to be fellow employees, either; there have been groups of like-minded individuals such as writers and cooks who have used Hangout to improve their game or just talk shop. They leave it open all day or schedule a time to meet. In fact, could this be the next evolution of the Twitter chat?
What ways could you use Google Plus hangouts for your business?
This article is written by Mickie Kennedy, founder of eReleases (http://www.ereleases.com), the online leader in affordable press release distribution. Grab your free 160-page copy of the Big Press Release Book – Press Releases for Every Occasion and Industry here: http://www.ereleases.com/insider/bigbook.html