When a young lass is going for, say, her gardening Girl Scout badge, it's never as simple as "plant a pea plant." There are several steps involved – learning about seeds, proper watering techniques, and maybe a fertilizer lesson or two. Make like a Girl Scout and apply the same mentality when earning your Girl Scout badge for social media.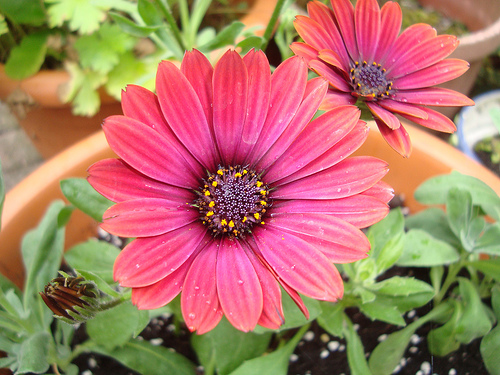 Seeds
Down to basics! There are quite a few social media websites out there: Facebook, Twitter, LinkedIn are the big three, but blogs, forums, and other networks are also considered social media sites. How much do you know about them? Enough? Are you sure? Bone up on your social media history. Read how Facebook came to exist and how it edged out Myspace for top social media site in the world. Check out sample profiles to learn how they work.
Next, sign up for these sites and get to building your own profile! As a PR professional, you should already have done this step, so think about how a totally new user would approach this. Remember your first foray into Facebook? Remember the oversharing and the multitude of games? Go through your current profiles to make sure you're not still doing this!
Watering
After your little social media plant starts to grow, make sure you keep it nice and healthy! Don't let those "last logged in" dates get further and further into the past. Keep your profile up to date, even if you don't have anything especially new and exciting to say. Everyone enjoys the simple act of presence on sites like Facebook, and people are more apt to take notice of you if you're active.
Also remember to expand your friend/follower/whatever list. Find some groups that share similar interests and friend the members. Look for relevant hashtags on Twitter and follow the users tweeting about them. Look on company's profiles in Linkedin to locate employees to watch. Don't let your profile wither!
Fertilizer
Now it's time to really grow. Many sites, including this one, can teach you how to really expand your social media presence. Get to reading! Find and adopt a strategy you think will work best for you. Don't just blindly post; have a solid goal in your mind on how you want social media to expand your business.
Try to turn your profile into a one stop shop for your business. Make sure links are easy to find for any products or articles you're currently promoting. Look for spots where another user might run across a "dead spot" in your profile. Maybe your picture database could be filled with more relevant photos? Are you speaking in too conversational a tone? Or maybe you're not conversational enough?
With a little research and elbow grease you'll be well on your way to earning your social media Girl Scout badge in no time!
This article is written by Mickie Kennedy, founder of eReleases (http://www.ereleases.com), the online leader in affordable press release distribution. Grab three free ebooks, including the Big Press Release Book and Twitter Tactics, here: http://www.ereleases.com/insider/freebooks.html