Practicing good social media manners, or social media etiquette as some like to call it, is the key to getting the most from your social media marketing efforts. If you ignore the advice in this post, people will ignore your Tweets, stop reading your blog, and think you and your company "just don't get it."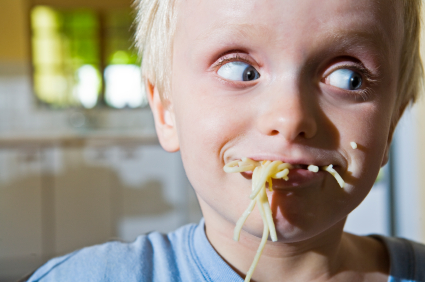 The good news is it's actually pretty easy to avoid being a social media jerk. Just use some common sense and follow these rules, and you'll be all set.
Avoid constant self-promotion – Although social media can be a powerful marketing tool, it shouldn't be treated like traditional advertising. In other words, you shouldn't constantly be Tweeting about how great your company is and how your followers need to buy your products RIGHT NOW!!! That's not what social media marketing is about. It's about connecting with your target audience and building relationships with them. It's about earning their trust and humanizing your company.
Help others first – Too many companies have a short-sighted view of social media marketing. They expect to start a blog, instantly get thousands of hits, go viral on Twitter, and hit the front page of Digg within days. And when it doesn't happen, they completely write off social media marketing as a waste of time. What they don't realize is that you have to give before you can receive, and that social media marketing requires a long-term commitment. It's not all about you; help out others first.
Take part in the conversation – Whether you're creating a Twitter account, signing up on Digg, or joining an online group, one rule applies: You have to take part in the conversation if you ever want to see any results. You can't instantly come in blatantly promoting your company, your blog, or whatever else and expect anyone in the community to give a rat's behind. You need to focus on getting to know how the community works, who everyone is, and how you can best leverage the community to your advantage. There are no shortcuts.
Don't ask for too many favors – Don't be "that guy"…the guy who is constantly asking for a ReTweet, a Digg, a Stumble, or whatever else. If you ask for too many favors, you become a pest. And when that happens, all future requests for favors get ignored, making it difficult for you to gain any traction with your marketing efforts. So, by all means, ask for favors, but don't overdo it.
Don't mass follow just to boost your numbers – Social media marketing isn't all about numbers. Just because you have a lot of followers on Twitter doesn't mean you're effectively building brand awareness or reaching your other goals. It's about engagement. Engagement is the true measure of social media success. I'd much rather have 1,000 followers who are truly interested in what I'm saying and who RT my content than 100,000 followers that ignore me.
How's your social media etiquette? Are there any rules you'd add to this list?
This article is written by Mickie Kennedy, founder of eReleases (http://www.ereleases.com), the online leader in affordable press release distribution. Grab your free copy of the Big Press Release Book – Press Releases for Every Occasion and Industry here: http://www.ereleases.com/press_release_samples2.html