Why are you blogging? Are you just doing it because "it's the thing to do"? Just because everyone else has a blog doesn't mean you should have one too. You need to have a reason behind your blogging, and you need to have specific goals you want to achieve through your blogging efforts. Otherwise, you're just wasting a bunch of time. And in my world, time is money.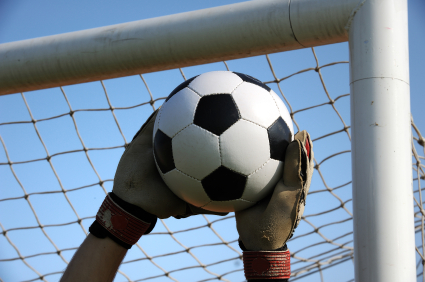 So, what are some goals you should have when you're blogging? It depends, but here's a list of common purposes for blogs.
Position yourself as an authority – When you're seen as an expert, a wide range of benefits can come your way. First, your prospects will feel more comfortable doing business with you because they now trust your expertise. And second, you could find a lot more opportunities to share your expertise in the media as reporters turn to you as their expert source.
Increase your search engine presence – By default, blogs tend to do well in the search engines. That's because Google craves, fresh, relevant content. The more quality content you produce, the more you can build your search engine presence. Make sure your blog posts are optimized with targeted keywords, and write them in a way that entices others to link back to them, helping you get an even bigger boost in the search results.
Make more money – Blogging can be a great way to make more money. You can make money through ads, downloadable products, and by driving sales to your main site. But beware. Making money off your blog might not be as easy as you think. You still need to put the time and energy into creating quality content, promoting it effectively, and building a loyal base of readers. Blogging is not a way to get rich quick.
Raise brand awareness – Do you just want people to know who you are and what you do? Blogging can be an effective tool for small businesses looking to raise their profile. This requires time and consistency on your part.
Getting more subscribers to your email list – Email marketing is still one of the most profitable tactics in any marketing toolbox. But for email marketing to be effective, you need to build a good list of subscribers who are interested in hearing from you. Blogging can be an easy way to get more people to sign up for your email list. Make sure you have a signup link or form placed above the fold on your blog.
Improving your overall image – There's something very personal about blogging. If you let your personality shine through and take the time to interact with your readers, you can build a positive image and even repair a tarnished image.
Whether you're thinking about jumping into the blogosphere or you've already been blogging for years, take a step back and really think about what you want to get out of your blog. Clearly define your goals, and track the right metrics so you can tell if what you're doing is actually working.
This article is written by Mickie Kennedy, founder of eReleases (http://www.ereleases.com), the online leader in affordable press release distribution. Download a free copy of the PR Checklist – a 24 point list of Press Release Dos and Don'ts here: http://www.ereleases.com/prchecklist.html