So you want to set yourself up as a PR agency specializing in small business PR. Oops, looks like you have about a thousand competitors… in your state. Want to open a thrift store? Good luck setting yourself apart from the dozen other thrift stores in your town. What I'm saying is that while intentions are often great, it can be difficult for businesses to break out from the pack and stand out. That's where finding your niche comes in.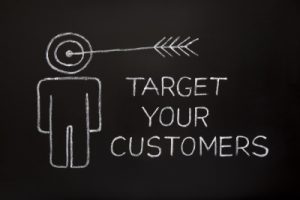 Selling your products or services in a niche is beneficial in many ways – it narrows down your target market, making PR and advertising easier, and it focuses your energies so your business doesn't stray too far from its purpose.
If you can find the one aspect of your business – your niche – that sets it apart from the rest, you're golden. But it's easy for new or even experienced business owners to get discouraged thinking there are no new niches under the sun.
What's your "Killer Combination"?
"She was a killer combination of class and sex appeal." How often have you heard that phrase, in some form, in pop culture? There's a reason "killer combinations" have become a cliché – they work! While you may have outstanding writing skills, that alone doesn't set you apart from the pack. But how about all those years you spent working the beat as a police officer? Suddenly you realize you're qualified to write about police issues from an insider's perspective. We all have skills and life experiences that set us apart. Identify your killer combination, and I'll show you your niche.
Mind – and Mine – Your Audience
Perhaps you sell handmade children's clothes online. But you notice that one of your customers gives a shout out to your online store on her… doll blog? That's right – your customers are using your products and services in ways you might never have imagined… ways that just might become your niche!
When merely selling children's clothes, you find yourself with a huge audience and thousands of ways to market to them. When you turn those children's clothes into specialty doll clothes, your target audience becomes much smaller – and you've found your niche.
What's your niche?
This article is written by Mickie Kennedy, founder of eReleases (http://www.ereleases.com), the online leader in affordable press release distribution. Download your free copy of 7 Cheap PR Tactics for Success in Any Economy here: http://www.ereleases.com/7cheaptactics.html