So you've looked at the social media world and realized your brand absolutely needs to be in it. Facebook seems like the best bet for your company so you start to get your page ready. However, you also know that pulling off a social media presence takes a lot of work and a lot of luck, and just throwing one up might actively work against you.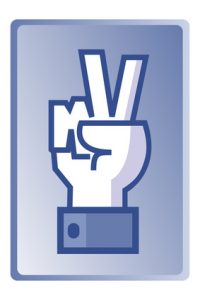 Rather than get off on the wrong foot, here are a few beginner's tips to follow so you're never at a loss of what to do with your new brand page. While you'll eventually get the hang of it and form your own path, these tips can help you gain an audience that's sometimes hard to come by.
All About Content 
It helps to have a plan with your page. Many businesses throw up a brand page expecting customers to just flock to it with no provocation. But even the biggest brand in the world will get ignored on Facebook if they just put up a page and don't contribute to it.
But what to put up on your brand page? This is the one million dollar question and something you'll likely struggle with your entire social media career. One of the easiest tips to follow, though, is to always be interesting and give people what they need to see.
You know what your fans like and what they would enjoy. If you sell biscuit makers, they're likely foodies, cooks, or others who might be interested in the food world. If you see a news item about new flour that makes better biscuits, you should share it with them.
Cross Promotion 
Since you're getting into social media, you've probably also looked into starting a blog, or you've actively been writing already. You may have wanted to increase your readership but weren't sure how. Cross promotion between your various social media outlets is a great way to do this.
Every time you publish a blog post, put a link up on your Facebook page as well. In fact, you may want to do it more than once, and make sure you post it at peak times. While this usually changes and you should always check, a safe bet is during the weekday and around early afternoon. Recently, Friday has been a big day to post on Facebook to hit maximum readership as people start thinking about the weekend rather than work.
Interaction 
Social media is all about talking to people. If you're not responding to people, you're defeating the point of having a brand page. While it may seem a little odd sometimes, your fans like to hear from their favorite company (that's you!). The personal touch makes them appreciate the company even more; instead of a faceless business they're talking to real, live people, which makes them want to buy more.
While you may not have to be instantaneous, when someone posts on your page (especially with a problem) answer as quickly as possible. Letting a post go for a while can be a problem as they'll start to feel less "connected" to your business the longer you let it go.
While this is easier when you first get started and only have a few hundred followers, you still need to make it happen when your presence is huge and you've expanded to a few thousand or beyond. This is why having a plan is so important – not just for now, but for later as well.
Is there a Facebook fan page you follow religiously? 
This article is written by Mickie Kennedy, founder of eReleases (http://www.ereleases.com), the online leader in affordable press release distribution. Grab three ebooks, including My Facebook Formula, a free report on Facebook and why you should be using the largest social network for your business, here: http://www.ereleases.com/offer/freebooks.html