Pinterest has blown up virtually overnight in the social media world, rising up to grab the #3 spot in almost no time at all. Businesses have naturally tried to find ways to use this power to their own advantage by looking for ways to market to Pinterest users.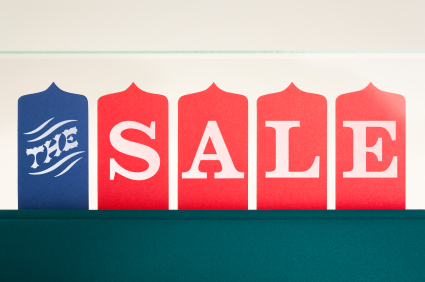 Pinterest users aren't entirely willing to be marketed TO, though, so it's a bit of a challenge. Occasionally you'll hear of some company that really made it all work for them, but these stories almost come off as folklore. Are there any case studies that actually prove Pinterest can work for small business sales?
Bottica
Bottica.com is a clothing/accessories store that specializes in unique designs rather than faceless mass produced clothing. Their motto is "I'd rather wear a unique story" which helps them on websites like Pinterest as it gives their customers something to identify with.
How have they taken advantage of this on Pinterest? Very well, according to them – their sales through Pinterest have even outdone their Facebook page.
One of the first things Bottica did was to integrate Pinterest "pin" buttons throughout their website. Users could "pin" their favorite Bottica items on their own Pinterest site for their friends to see. After this initial push was successful, they looked to see what they were missing.
Although Pinterest was driving sales their way, they saw there was no further interaction with a customer who pinned things. Worse, others who would click on the pinned item would quickly leave if the item wasn't something they were incredibly interested in.
In response, Bottica put up newsletters, coupons, and other goodies for users to interact with. This way they kept the relationship going a bit longer than if they just had customers pin things.
Lowe's
On the other end of the spectrum we have mega-giant Lowe's, showing that not just small businesses are interested in what Pinterest has to offer. But can a big company like Lowe's attract the typically indie crowd on a site like Pinterest?
Knowing they had their work cut out for them, Lowe's used what was available to them: their 1,000,000+ followers on Facebook! They added a Pinterest tab to their account so it would automatically generate content. This way, users could "like" and "pin" things at will without going anywhere. This also cuts out the "eh, I'm too lazy" factor that can cause so many problems.
After adding the tab, Lowe's saw a 32% increase in followers on Pinterest.  Their focused boards like crafts, family projects, and vacation ideas saw bigger gains, around 60%!
If you have an established audience somewhere else, don't hesitate to use them in your initial Pinterest drive. If you've got the content they'll follow you – just make sure to reward them when they get there!
Is your company on Pinterest? Do you have plans to take advantage of the site?
This article is written by Mickie Kennedy, founder of eReleases (http://www.ereleases.com), the online leader in affordable press release distribution. Grab your free 160-page copy of the Big Press Release Book – Press Releases for Every Occasion and Industry here: http://www.ereleases.com/insider/bigbook.html