When eBay or Google sends out a press release, reporters can be pretty sure that it's legit. But if you are doing public relations for a new company or one that has traditionally shied from the limelight, you will want to introduce yourself to the media. A great way to get all the pertinent information about your company to the media quickly and accurately is by providing a backgrounder.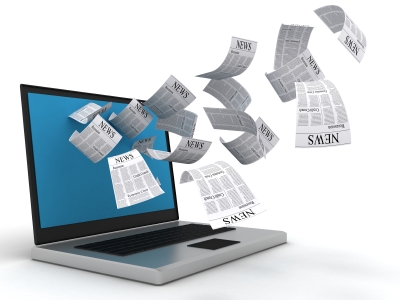 A backgrounder is an information sheet that you should send out to all media sources along with your news releases, press conference invitations, feature stories and other approaches. As with other documents you send to the media, such as press releases and fact sheets, backgrounders should be short and written in the AP style.
What is the purpose of a backgrounder? Aside from letting reporters and editors know that you are a legitimate organization, they also provide background information to fill out any stories journalists might write or air about your company. Backgrounders also help them decide whether covering your company falls within the purview of their media outlet.
What information should a backgrounder provide? All business backgrounders should provide a brief company history, a list or summary paragraph of key players, and some information about the company's structure, sales volume, and capitalization. Also include information about the company's main products and services, and its position in the market. If you are pitching to local media, you might want to tailor this to pertain to the local area, such as "Company X is the only provider of hot air balloon rides in Smithville." If you are publicizing a nonprofit, you should also include your mission statement, board of directors, and funding sources.
One important fact to remember about backgrounders is to make sure they are extremely accurate. First, if an inaccuracy goes out on your backgrounder, the press may very well print or air it, and retractions are very hard to come by, especially if the erroneous information was provided by you. Second, reporters will likely dig into information you provide them, so don't feel tempted to round that $925,000 grant up into a cool million on your backgrounder.
Finally, while backgrounders should be short, feel free to include web addresses that reporters can visit for more information. If you write about a certain flagship product, for example, link reporters to a page full of the specs, prices, and media mentions of that product so that can quickly gather background information for a story.
Reporters are deadline-oriented professionals. If you provide a backgrounder with all the information they need to write or air a complete story about you, they may very well pick your news release out of the pile and run with it.
This article is written by Mickie Kennedy, founder of eReleases (https://www.ereleases.com), the online leader in affordable press release distribution. Grab your free copy of the Big Press Release Book – Press Releases for Every Occasion and Industry here: https://www.ereleases.com/insider/bigbook.html